Hight and Dixon Thunder to Bristol wins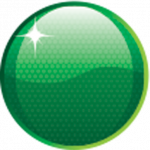 Robert Hight and Larry Dixon were the big winners at Bristol's Ford Thunder Valley Nationals NHRA Full Throttle event, which had to be extended due to a rain delay that affected eliminations, meantime Mike Edwards edged out Erica Enders in Pro Stock.
Funny Car
Hight crossed the finish line in the Full Throttle Funny Car Final ahead of Jack Beckman with a 4.092s pass at 314.9mph (507kph) to Beckman's 5.615s a 152.66mph (246kph), thus continuing John Force Racing's outstanding run in 2011.
"We finally got Bristol, how about that?" said Hight of his 22nd victory. "I've had trouble with all the races that start with 'B' like Bristol or Brainerd, but we got this one. There's nothing better than to win this race since it's now Ford-sponsored. We made eight great runs, and when we needed it the most, Jimmy [Prock, crew chief] pulled it off. I've never set any kind of a record before, so that's pretty cool, too. I know there are no points for a speed record, but it's still cool to have."
On his way to the finals, Hight knocked out current points leader and team-mate Mike Neff in round two. Neff still retains a solid points lead though.
Hight got into the final through getting by Jeff Arent, whilst Beckman had an easier passage when Cruz Pedregon broke out and red lighted in their semi-final matchup.
Perennial favourite, John Force's season of woe continues, being knocked out in the opening round by Pedregon.
Top Fuel
Larry Dixon slotted himself into second place in the Full Throttle Top Fuel chase through getting by Antron Brown at 3.836s at 318.09mph (513kph) against Brown's 3.851 at 306.19mph (493kph).
"Since the beginning of the year, even last year, I think we've had a great car, but for one reason or another, we haven't been able to get to the winner's circle and last [race], that was all on me," Dixon said. "This weekend, it's Father's Day. It's unbelievable from that standpoint. I'm very elated. I'm really, really happy."
Dixon got into the Final by getting around Spencer Massey, who deposited current points leader, Del Worsham in round two. Worsham took care of Aussie racer, Dave Grubnic in round one.
Brown took out Tony Schumacher in the semi to advance to the final.
Pro Stock
In Pro Stock, Mike Edwards defeated Erica Enders with a 6.685s pass at 205.79mph (331kph), Enders encountering problems during her run.
Enders got to the final in stunning circumstances, ousting Allen Johnson by just 0.005s at the finish line – whilst Edwards now sits second in the Championship having defeated Greg Anderson in his semi-final.
The next NHRA Full Throttle Drag Racing Series event will be next weekend for the Summit Racing Equipment Nationals in Ohio.