Kurt Busch takes third consecutive pole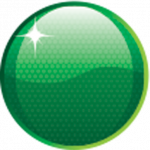 Penske Racing's Kurt Busch will start the Helluva Good Sour Cream Dips 400 at Michigan International Speedway from pole position.
The 2004 Sprint Cup Champion ended the session just 0.003s faster than Michael Waltrip Racing's David Reuitimann, giving Dodge a much-vaunted home soil pole.
The last driver to achieve three straight pole positions was Ryan Newman in 2007, when the former Daytona 500 winner also drove for Penske Racing.
Matt Kenseth, Brian Vickers and Regan Smith rounded out the top five – with the first four all recording average lap speeds in excess of 188mph.
Australian Marcos Ambrose will start 18th.
At the tail of the field, 11 'go or go homers' battled for eight spots in the field, with Tony Raines, Brian Keselowski and Mike Skinner the unfortunate trio not to make the show.
See below for the full qualifying result
| | | | | |
| --- | --- | --- | --- | --- |
| POS | DRIVER | MAKE | SPONSOR | SPEED |
| 1 | Kurt Busch | Dodge | Shell / Pennzoil | 188.699 |
| 2 | David Reutimann | Toyota | Aaron's Dream Machine | 188.684 |
| 3 | Matt Kenseth | Ford | Crown Royal | 188.620 |
| 4 | Brian Vickers | Toyota | Red Bull | 188.157 |
| 5 | Regan Smith | Chevrolet | Furniture Row Companies | 187.607 |
| 6 | Tony Stewart | Chevrolet | Office Depot / Mobil 1 | 187.578 |
| 7 | Greg Biffle | Ford | American Red Cross | 187.554 |
| 8 | Kasey Kahne | Toyota | Red Bull | 187.534 |
| 9 | Paul Menard | Chevrolet | Pittsburgh Paints / Menards | 187.485 |
| 10 | Denny Hamlin | Toyota | FedEx Office | 187.436 |
| 11 | Martin Truex Jr. | Toyota | NAPA Auto Parts | 187.393 |
| 12 | Landon Cassill | Chevrolet | Thank A Teacher Today | 187.232 |
| 13 | Ryan Newman | Chevrolet | U.S. Army 236th Birthday | 187.227 |
| 14 | Jamie McMurray | Chevrolet | McDonald's | 187.154 |
| 15 | Dale Earnhardt Jr. | Chevrolet | Amp Energy / National Guard | 187.130 |
| 16 | Bobby Labonte | Toyota | RainEater / Advance Auto Parts | 187.062 |
| 17 | Trevor Bayne | Ford | Motorcraft / Quick Lane | 187.032 |
| 18 | Marcos Ambrose | Ford | Dewalt | 187.023 |
| 19 | Mark Martin | Chevrolet | GoDaddy.com | 186.969 |
| 20 | David Ragan | Ford | UPS "We Love Logistics" | 186.732 |
| 21 | Jimmie Johnson | Chevrolet | Lowe's / Kobalt Tools | 186.669 |
| 22 | Kevin Harvick | Chevrolet | Budweiser | 186.669 |
| 23 | Carl Edwards | Ford | Aflac | 186.601 |
| 24 | Kyle Busch | Toyota | Snickers | 186.567 |
| 25 | Juan Montoya | Chevrolet | "Cars 2" | 186.553 |
| 26 | A.J. Allmendinger | Ford | Best Buy | 186.509 |
| 27 | Clint Bowyer | Chevrolet | Cheerios / Hamburger Helper | 186.403 |
| 28 | Travis Kvapil | Ford | Fellowship of Christian Athletes | 186.220 |
| 29 | Joe Nemechek | Toyota | NEMCO Motorsports | 185.821 |
| 30 | Joey Logano | Toyota | The Home Depot | 185.749 |
| 31 | Jeff Gordon | Chevrolet | Drive to End Hunger | 185.711 |
| 32 | David Stremme | Chevrolet | Inception Motorsports | 185.644 |
| 33 | Jeff Burton | Chevrolet | Caterpillar | 185.553 |
| 34 | J.J. Yeley | Chevrolet | Red Line Oil | 185.304 |
| 35 | Mike Bliss | Ford | blu Cigs | 185.252 |
| 36 | Andy Lally* | Ford | TRG Motorsports | 184.777 |
| 37 | Robby Gordon | Dodge | Speed Energy | 184.686 |
| 38 | Michael McDowell | Toyota | HP Racing LLC | 184.573 |
| 39 | Casey Mears | Toyota | GEICO | 184.544 |
| 40 | David Gilliland | Ford | Taco Bell | 184.440 |
| 41 | Brad Keselowski | Dodge | Miller Lite | 184.176 |
| 42 | Dave Blaney+ | Chevrolet | Golden Corral | 182.662 |
| 43 | Scott Riggs | Chevrolet | WhitneysCollision.com | 183.781 |