Australian F3 to race at Mount Panorama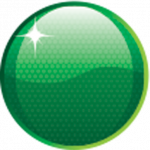 Australian Formula 3 will become the first modern wings and slicks racing category to compete at Mount Panorama, it was announced today.
The F3 class will compete at the in its own meeting next year and are making moves to "build an event of international significance" including the potential participation of overseas Formula 3 teams and drivers.
A successful application to the National Track Safety Advisory Committee ensures that the category can race at the circuit from next season.
Formula 3 category management are currently in discussions with Bathurst event promoters in order to secure a date for the round.
Formula 3 representative Ian Richards says it will be the "ultimate" circuit for an F3 car.
"The decision made by the NTSAC is welcomed by the entire Formula 3 community in Australia and indeed, around the world," he said.
"The lure of Bathurst is truly international and the news that there was a chance Formula 3 could race there in the near future has been doing the rounds overseas and it's created a lot of excitement. I'm sure that now it has been confirmed the interest will grow further.
"Part of the strategy in growing the sport in Australia is centred around building a major international presence within a Bathurst Formula 3 race. Not only will it benefit Formula 3 in Australia, but it will give the category another marquee circuit globally.
"It is the ultimate circuit and Formula 3 cars will be truly spectacular to watch there."
2008 Australian Formula 3 champion James Winslow has already confirmed he will in the race when it goes ahead.

"I've raced at Macau, I've raced at Surfers Paradise and I've raced at some of the track that I think are perhaps some of the best in the world, but I think racing a Formula 3 car around Bathurst – well the thought of that – gives me the same buzz as racing an F3 car around Macau does, or perhaps even more," Winslow said.
"It would be unreal. It would be great for people competing in the series but also for the series as well. It would be the one to be in a car for."
It will be the first time on over 40 years that a wings and slicks category will compete at the famous Mount Panorama circuit.
In 1970, Niel Allen set the then-outright lap record at 2m09.7 seconds driving a McLaren M10-B Chevrolet F5000, the last time a major 'wings and slicks' category raced at the circuit.
The category hopes to announce a spot for a Bathurst race on its 2012 calendar before August this year.