Whincup amused by restart mayhem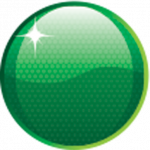 Jamie Whincup says he was amused by the restart fracas that turned Race 12 of the V8 Supercars Championship on its head this afternoon at Hidden Valley Raceway.
The two-time V8 Supercars Champion had run third early in the 42 lap race, before taking second from Shane van Gisbergen when a Safety Car period initiated a pitstop flurry on Lap 11.
Having initially appeared to lack the speed of pole-sitter Mark Winterbottom, Whincup closed to within a second of the race leader with 10 laps to run, before the Safety Car made another appearance, this time for a stranded Tim Slade.
Occurring with just six laps to go, the restart chaos began with Whincup making contact with the back of Winterbottom's car exiting the final corner.
Winterbottom, Whincup and van Gisbergen then crossed the control line side-by-side, before Lee Holdsworth lunged down the inside of the pack into Turn 1.
The ensuing incident saw both Holdsworth and Winterbottom make contact with Whincup – leading to Whincup and van Gisbergen taking to the grass, while Winterbottom spun in the confusion.
"I went to the inside (of Winterbottom), and Gizzy was coming down the outside," Whincup recalled to Speedcafe.com after the race.
"I was watching them, but what I didn't see was Holdsworth, with a huge double-tow going on… he 'checkmated' the lot of us.
"I left him room on the inside, and then I just got clouted from behind (by Winterbottom), and that was the end of that.
"At the end of the day, four don't go into Turn 1 – that was the issue."
Whincup was quick to brush off the contact with Winterbottom before the Safety Car pulled in, and reluctantly blamed his Ford rival for the Turn 1 incident.
"There was plenty of contact going on," said Whincup of the restart.
"If there was anyone in the wrong, and I'm not saying there is because I actually think it's all quite funny, but if there's anyone who has done something wrong its Winterbottom.
"He just belted me from behind down at Turn 1."
Having fallen to 13th in the incident, Whincup fought back to finish ninth – two places behind van Gisbergen. Winterbottom was 15th.
CLICK HERE for the full results and race report