FPR to debut two new cars before enduros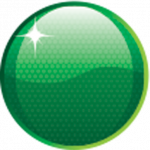 Ford Performance Racing will have both of its brand-new cars on the race track by the L&H 500 at Phillip Island.
The factory Ford team is currently finishing its two brand-new FG Falcons – the last cars the team will build under the current regulations before Car of the Future rules arrive in 2013.
Both cars will be ready to race at the Queensland Raceway event (August 19-21), although the team may delay the introduction of one of them until the following round at Phillip Island.
Team principal Tim Edwards confirmed that both cars could be debuted at QR.
THE FINAL RACE OF THE 2023 REPCO SUPERCARS CHAMPIONSHIP ON ONE OF THE WORLD'S BEST STREET CIRCUITS. GO ALL IN AT THE VAILO ADELAIDE 500, CLICK HERE TO BUY TICKETS
"They're both going to be ready at the same time, so we haven't decided yet if we'll debut both at Queensland Raceway or one there and one at Phillip Island," Edwards told Speedcafe.com.
After a mixed season to date, Edwards says that the new cars aren't revolutionary, but do come with some improvements that he hopes will fix their inconsistent form.
"They are an evolution, or a refinement, on our current cars," he said.
"Everytime we go on track, we're only looking for small amounts. There is no utopia – there is no new car or widget that is going to give you a second a lap. Everything we do is about refinement. You might find half a tenth here or there, and that's all we're looking for."
The team's new cars have been a steady work in progress, and Edwards says there has been no rush to get them on the track.
"We've been building these two cars for some time, but we've had no burning desire to implement the shells because we've been pushing for other developments,"
"Some of the smaller projects we've been working on we could bring in faster. The new cars haven't been the priority, and too be honest, they could have been raced this weekend if we really wanted, but we've only got a certain amount of resources, so you've got to focus them on the appropriate places."
FPR will test next week before the next V8 Supercars event at Townsville, but the new cars will not be run.
In other FPR news, the team has decided not to enter a car in the Fujitsu V8 Series at Townsville or Queensland Raceway.
After earlier expressing a desire to run an extra car for one of its endurance drivers, Edwards says they will use the budget required for that in other areas.
"We're not planning on doing that," Edwards confirmed to Speedcafe.com.
"Our resources are better used elsewhere. That's why we chose to bring them (the endurance drivers) here and to take them to Townsville. The cost required to prepare a car to race, we're devoting that to other areas. The drivers are still getting adequate time in the cars."