Atkinson heads the field in New Caledonia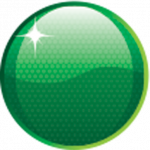 Australia's Chris Atkinson leads the Rallye of New Caledonia at the end of the second leg.
Despite engine power issues on the opening day of competition and drive-shaft issues in Leg 2, the Proton driver holds a 49-second lead at the end of a sometime soggy day of competition.
"Like everyone we struggled this morning when it was so slippery, but with the roads drying through the day it's been more predictable," said Atkinson.
"We had a drive-shaft problem that lost us some time, but we still have reasonably safe buffer, but you can never relax."
Fellow Aussie Nathan Quinn (Mitsubishi) put on a brilliant display, who even with front and rear bumpers missing by the end of the day was dismissive of his achievements.
"We made a lot of mistakes especially this morning but through the day we've improved and worked out the right pace," said Quinn.
"These roads and conditions are so different to anything we have in Australia".
Rifat Sungkar (Mitsubishi) started the day in the lead but got stuck in Stage 6.
"We lost over a minute and half," said Sungkar.
"It's still possible to win so tomorrow – I'm going to keep pushing".
Katsu Taguchi (Mitsubishi) is third overall followed by Subhan Aksa (Mitsubishi) and Alister McRae (Proton), who is over four minutes behind his team-mate after over-heating problem.
"It's very frustrating having to keep to six and half thousands revs," said the Perth-based Scotsman.
"It's actually harder to drive with less revs, but at least we're still in the hunt and in the points."
Retirements include Jean-Louis Leyraud who crashed off on Stage 5; Jari Ketama with a blown turbo, Daniel Palau retired with suspension problems and Gaurav Gill out on Stage 11 after hitting a bridge and removing the front suspension.
Tomorrow there is another 81-kilometres of special stages, but the roads have got progressively rougher.