Greg Murphy sets the pace at Hidden Valley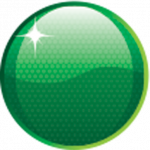 Pepsi Max Crew's Greg Murphy has set the early pace at Hidden Valley Raceway, topping the time sheets in the first practice session.
The four-time Bathurst winner set a time of 1m09.8860s, more than 0.3s faster than the next best.
As expected, 23-cars turned laps of the Darwin circuit – with today's opening two 30 minute practice sessions set aside for the bottom 50% of the championship runners, as well as the Phillip Island and Bathurst co-drivers.
Second fastest was Craig Baird, driving the #61 Walkinshaw Racing Commodore VE. Baird will leave directly from Darwin, bound for Germany to compete in the Porsche Carrera World Cup.
THE FINAL RACE OF THE 2023 REPCO SUPERCARS CHAMPIONSHIP ON ONE OF THE WORLD'S BEST STREET CIRCUITS. GO ALL IN AT THE VAILO ADELAIDE 500, CLICK HERE TO BUY TICKETS
Team BOC's Jason Richards was third in Jason Bright's race-winning Commodore, ahead of Paul Dumbrell (The Bottle-O Racing), Tim Slade (Lucky 7 Racing) and David Reynolds (Stratco Racing).
TeamVodafone's endurance racer Mark Skaife was seventh ahead of Russell Ingall (Supercheap Auto Racing), Cameron McConville (Toll HRT) and Karl Reindler (Fair Dinkum Sheds).
The second practice session will be held at 12pm.
See below for the full Practice 1 result
| | | | | | |
| --- | --- | --- | --- | --- | --- |
| 1 | Pepsi Max Crew | Greg Murphy | Holden Commodore VE2 | 1:09.8850 | |
| 2 | Bundaberg Racing | Craig Baird | Holden Commodore VE2 | 1:10.1926 | 0:00.3076 |
| 3 | Team Boc | Jason Richards | Holden Commodore VE2 | 1:10.2040 | 0:00.3190 |
| 4 | The Bottle-O Racing Team | Paul Dumbrell | Ford Falcon FG | 1:10.2699 | 0:00.3849 |
| 5 | Lucky 7 Racing | Tim Slade | Ford Falcon FG | 1:10.4613 | 0:00.5763 |
| 6 | Stratco Racing | David Reynolds | Holden Commodore VE2 | 1:10.4703 | 0:00.5853 |
| 7 | TeamVodafone | Mark Skaife | Holden Commodore VE2 | 1:10.6235 | 0:00.7385 |
| 8 | Supercheap Auto Racing | Russell Ingall | Holden Commodore VE2 | 1:10.7036 | 0:00.8186 |
| 9 | Toll Holden Racing Team | Cameron McConville | Holden Commodore VE2 | 1:10.8912 | 0:01.0062 |
| 10 | Fair Dinkum Sheds Racing | Karl Reindler | Holden Commodore VE2 | 1:11.0018 | 0:01.1168 |
| 11 | Jana Living Racing | Jason Bargwanna | Holden Commodore VE2 | 1:11.1800 | 0:01.2950 |
| 12 | Fujitsu Racing GRM | Marcus Marshall | Holden Commodore VE2 | 1:11.3496 | 0:01.4646 |
| 13 | Jack Daniel's Racing | Todd Kelly | Holden Commodore VE2 | 1:11.3621 | 0:01.4771 |
| 14 | Trading Post FPR Falcon | Luke Youlden | Ford Falcon FG | 1:11.5005 | 0:01.6155 |
| 15 | Orrcon Steel FPR Falcon | Steven Richards | Ford Falcon FG | 1:11.5389 | 0:01.6539 |
| 16 | Wilson Security Racing | T.D'Alberto/D.Wood | Holden Commodore VE2 | 1:11.6471 | 0:01.7621 |
| 17 | Toll Holden Racing Team | Nick Percat | Holden Commodore VE2 | 1:11.6946 | 0:01.8096 |
| 18 | Triple F Racing | Dean Fiore | Ford Falcon FG | 1:11.7866 | 0:01.9016 |
| 19 | VIP Petfoods | Paul Morris | Holden Commodore VE2 | 1:11.8104 | 0:01.9254 |
| 20 | Gulf Western Oil Racing | Warren Luff | Holden Commodore VE2 | 1:11.8269 | 0:01.9419 |
| 21 | Jim Beam Racing | James Moffat | Ford Falcon FG | 1:11.9281 | 0:02.0431 |
| 22 | Jack Daniel's Racing | Owen Kelly | Holden Commodore VE2 | 1:12.8055 | 0:02.9205 |
| 23 | Mother Energy Racing Team | J.Webb/R.Lyons | Ford Falcon FG | 1:13.0470 | 0:03.1620 |
See below for Speedcafe.com's Hidden Valley Race Guide