Diffuser ban set for July F1 shakeup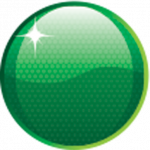 The FIA will go ahead with its plan to limit the effectiveness of off-throttle blown diffusers in Formula One from July's British Grand Prix.
According to autosport.com, the details of the ban – which will limit the computer-controlled throttle percentage to 10% when the driver is not depressing the accelerator pedal – were signed off by team technical chiefs and the FIA in a meeting yesterday (Thursday).
FIA technical delegate Charlie Whiting had initially informed teams that the ban would be introduced for May's Spanish Grand Prix, before declaring that rushing through the regulation amendment would be unfair to the teams.
While the concept of exhaust-blown diffusers has been around for decades, the FIA grew concerned earlier this season when it became known how far teams had taken the idea in order to ensure a constant flow of exhaust gasses to the diffuser during cornering.
Although complying with the 10% limit should only require engine mapping alterations to be made by the teams, the changes have the potential to revitalise the championship battle, as Red Bull Racing and Renault are likely to be the most affected.
It is expected that the 2012 regulations will stipulate a move back to periscope-style exhausts (thereby removing the possibility of diffuser blowing altogether), which had been the norm for over a decade prior to this season's influx of underfloor designs.