Bruce Ellery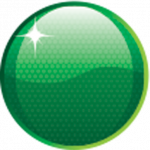 Bruce Ellery; father to former racer Steve Ellery, family man, successful business owner, former V8 Supercar team boss and motorsport fan.
This about sums up the life of Bruce Ellery, a life that the Queensland based businessman has thoroughly enjoyed.
Ellery has had a love of motorsport for a very long time, he never raced or competed himself, but his brother was into racing motorbikes so he enjoyed his time at race tracks.
Originally from Melbourne, Ellery used to go to events at Calder Park and Sandown Raceway. His interest in motorsport remained an interest until his son Steve showed a liking for go-karts.
"It was more when Steve started racing go-karts that got us into motorsport," Bruce Ellery explained to Speedcafe.com
"We did it together as a family. When Steve started racing karts we were racing pretty well every weekend somewhere in the state of Victoria.
"Lorraine (Bruce's wife), Steve and I would head off and we got to know other people, it became a bit of a social network, it was a great time, we really enjoyed it."
The Ellerys approached go-karts as a bit of fun and didn't have the intention to take it further, but that quickly changed.
"Frank Lowndes came to me one day and said he'd gone out and bought a Formula Ford, I didn't know what a Formula Ford was," said Ellery.
"We went to a race meeting to have a look at them, Steve thought they looked alright, so we thought we'd have a crack and looked to buy one.
"We purchased Ingall's championship winning car. Russell gave Steve some tuition in driving and then went and got his CAMS license and started racing them at 16."
Throughout the early days of Steve's career Bruce gave more than just parental moral support, he was the one that prepared all of the cars. It got to the stage where Bruce decided to hire Mike Quinn, who ran Phoenix Motorsport in Sydney. This relinquished the race duties for Ellery, but taught him a lot about running a race team.
"In Steve's final year of Formula Ford I stepped aside and didn't have any physical involvement in preparing the car, I just started paying the bills then," laughed Ellery.
"I suppose with Mike, he showed us how to go about racing and how to do it right, how to prepare the cars properly, your appearance and all that sort of stuff.  That's when we first started getting serious."
Bruce Ellery had started a racing business under his son's name several years earlier, but Steve Ellery Racing first came to prominence in the 2-Litre championship where they initially ran an ex-Glenn Seton Sierra then purchased a Tony Longhurst BMW.
A conversation with Longhurst saw them soon enter the championship as a privateer.
"Tony Longhurst approached us and asked if we were interested in a V8 as a privateer," said Ellery.
"We ran that car for 12 months and then Tony invited us to run a second car the following year with him which didn't end up all that good."
After that second year, which wasn't enjoyed by the Ellery's, they decided to go it alone and started their own V8 Supercars team.
"Steve and I sat down and decided that if we were going to do it, we would do it ourselves," said Ellery.
"We bought a car off Stone Brothers and started the team on the Gold Coast.
"We decided we would run a limited programme of five races.
"That same year (1999) Steve was asked to drive with Paul Radisich at DJR at Sandown and Bathurst.
"I suppose history showed they had the race in the bag, then Paul made a slight mistake with 20 laps to go that lost them Bathurst.
"After that we decided that if we are going to do it (the V8 championship) we'd do the whole thing and do it right."
Doing it right meant that Ellery basically funded the entire team until he was able to find a sponsor. Ford jumped on board and so did Supercheap Auto, thanks to the relationship that Ellery shared with then CEO and former racer Bob Thorn.
"Supercheap Auto was the first sponsor that we ever got money from," said Ellery.
"They were great sponsors; we wouldn't have survived without them."
Ellery, despite running his own business, also took on the day to day management of the team once it became evident that Steve was too busy to take the reins.
"It was quite evident that Steve didn't have the time to run the team and that's when I stepped in and ran it," said Ellery.
"I did that for five years and I loved it, absolutely loved it; it was some of the best times of my life.
"I was doing something that I hadn't done before, I always had a passion for motorsport and just to be involved at the top of Australian motorsport was a great buzz.
"I didn't like the money that I spent on racing, but as far as the enjoyment went I loved it, I worked six days a week on the team without any hesitation."
Looking back at his time in V8s, the team enjoyed some results that technically it shouldn't have achieved; given it was a one car privateer operation with limited budget. Steven put the Supercheap backed Ford on pole on the Gold Coast in 1999, but nothing goes past the 2003 Bathurst podium.
"Steve has been on the podium three times and those three times were fantastic, but the highlight, and Steve would say the same, came at Bathurst in 2003," said Ellery.
"Being on the podium in our own team, with Steve and Luke (Youlden), was just a wonderful experience.
"We were even in the mix to win it. For us third was like a win given who we were and who we were racing against.
"That was the highlight."
When he thinks back to the hardest aspects of running a team the answer is simple and to the point – "money", or the lack of it.
When Ellery looks at the single car teams now, he understands the difficulties that they are going through.
"It was tough back then," said Ellery.
"We didn't have a second car and couldn't do more testing. We ran a car in the development series so we had another car out there to compare against.
"As tough as it was I thought we did extremely well."
The end for the team came when Supercheap decided to part with Ellery and Steve accepted a drive to race at Triple Eight in 2005.
"I suppose it's well known that at the end of the day Supercheap and us had a falling out, they walked away from us," said Ellery.
"That was probably when I started to think that we should start considering getting out of the sport.
"Steve had an offer from Roland (Dane), which he accepted; we both thought that it would be a progression for him.
"I put the license up for sale and Jason Bright bought it."
Apart from a short stint running a development programme with Mark Porter and Garry McDonald, 2005 would be the last time that Ellery would be involved in V8 Supercars and motorsport.
Over the next couple of years Ellery attended several V8 events watching Steve race and spent more time with Terry Morris (Paul Morris Motorsport).
"Terry and Lurleen (Morris) are our best friends," said Ellery.
"Lorraine and I socialise with them, we've known them for over 20 years.  In-fact we are headed overseas with them in a few weeks."
Having not been to a V8 event for several years, visits to the race track are about to ramp up, with Steve's children Dalton and Tristan about to follow in their dad's footsteps.
"We're racing this weekend in the CIK (go-kart) races, it is Dalton's first go at Todd Road in Melbourne," said Ellery.
"Both he and Tristan will race in the Queensland championship in a few weeks time.
"I've made a promise to both that I will support them financially in karting, but I won't go beyond that, if they want to take it further they need to find someone other than granddad to fund them."
While Ellery enjoyed the good times, he doesn't regret the way he went about running his team, he enjoyed every moment of his motorsport career.
"I did enjoy my time in racing, it was a fantastic experience, it was great being around all those people in motor sport, it was a great time of our life," said Ellery.
"I think if I had my time over again I would probably do the same but might have been a bit smarter.
"When you get involved with a passion you probably make some decisions that you wouldn't make as a business man."
Ellery still watches the occasional V8 Supercar race and enjoys keeping an eye on drivers that he still has a relationship with. Other than that he enjoys a round of golf and runs his own business, Chelgrave, a blue chip labor hire company.
"I've still got Chelgrave going, I've had that for 32 years now," said Ellery.
"I'm kept pretty busy with that, I also travel to Melbourne once a month for my business.
"I'm a member of the Grand Golf club (on the Gold Coast); Terry and I probably play three or four times a week.
"I do some travel with Lorraine occasionally and spend time with the family.
"With everything that is going on I can honestly say that I have a pretty good life."
Bruce Ellery's V8 Supercars highlight, winning a podium spot at Bathurst in 2003.