Spectrum set for American race debut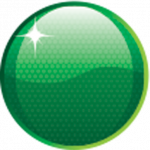 Melbourne based racing car constructor Borland Racing Developments has shipped the first of its Spectrum F1600 Formula F chassis to the United States, where it will make its debut in the F1600 Formula F Championship Series at Mid Ohio next month.
The entry will be prepared by Cape Motorsports and driven by Australian rookie Mitch Martin, with the team confident it will be ready in time for its debut at the Mid Ohio circuit on the first weekend in July.
Mitch, a mechanic at BRD, has just a handful of Formula Vee races under his belt and is looking forward to the opportunity to debut the car.
The Spectrum F1600 Formula F is based on the hugely successful Spectrum Formula Ford. In taking their first steps into the USA, Borland Racing Developments is looking to continue the success it has enjoyed in Australia, New Zealand and the UK.
F1600 Formula F are powered by a 1500cc Honda engine and runs on a specified Hoosier slick tyre.