Baird gets factory entry to Carrera World Cup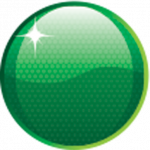 Craig Baird will compete in the Porsche Carrera World Cup at the Nürburgring-Nordschleife on June 25.
Baird, the most winningest Porsche driver in the world, will drive the sole factory car in the unique event.
The Australian-based New Zealander has notched up 109 victories in Porsche one-make racing, including two titles in Australian Carrera Cup and six in New Zealand.
This race, though, will be Baird's toughest challenge – taking on more than 100 of the greatest Porsche racers from 25 nations.
"With his skill and experience, he is the ideal person to drive our 'works' car," says Uwe Brettel, Head of Motorsport Sales at Porsche AG.
"More than any other driver, Craig embodies the customer sports philosophy of Porsche."
Baird knows the Nürburgring-Nordschleife from contesting the 24 Hour race there in 2006 and 2007.
"It"s a huge honour for me to be given the chance to contest this race against the world's best Porsche Cup racers at the wheel of a factory-backed 911 GT3 Cup car," says Baird.
"To bring the Porsche Carrera World Cup to the Nurburgring-Nordschleife is a fantastic idea and will most certainly be an unforgettable experience for drivers and fans."
Baird's #200 works entry will also leave a lasting impression on the expected 200,000 spectators at the Nurburgring. Its design is an artistic interpretation of the Nürburgring-Nordschleife as the 'Green Hell' with licking flames as well as a stylised world map signalising the 25 nations from which the international grid comes to contest the greatest Porsche race on earth.
The Porsche Carrera World Cup will run next weekend.