Ford issues design challenge to fans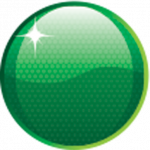 The Ford Abu Dhabi World Rally Team is inviting fans to choose unique roof artwork for its official entries cars competing on next month's Rally Finland.
The team is asking Facebook followers to vote for three designs that will grace the Fiesta RS WRCs driven by Jari-Matti Latvala, Mikko Hirvonen and Khalid Al Qassimi.
"Up until now the Ford Abu Dhabi Team Fiesta RS WRCs have simply featured the Ford logo," said Will May, Motorsport Marketing Manager for Ford of Europe.
"So we're inviting our Facebook followers to vote for one of several designs we've developed under one theme – which is 'the food that fuels you'.
"We asked Jari-Matti, Mikko and Khalid what is the first thing they have to eat or drink in the morning, the fuel that gets them up and running. Jari-Matti nominated coffee because he says he cannot function without coffee first thing! Mikko picked porridge because he loves to make it for his children when he's not competing and Khalid chose his local mountain honey because it tastes delicious!"
The team has commissioned three designs for each driver which can be viewed now by CLICKING HERE. The designs with the most "likes" will be applied to the Fiesta RS WRCs they drive in Finland only. Facebook followers have until the end of June to choose their favourite.
"We have a great number of Facebook followers and we're delighted to give them the chance to directly influence how the Fiesta RS WRCs will appear in Finland," said May.
"The roof designs will be highly visible from overhead and because they will only feature on the Finland cars, they will appeal to model collectors too."
Going on last year's performance by the team when both Hirvonen and Al Qassimi rolled during the event, the roof livery could get more exposure than planned.
The winning designs are guaranteed massive exposure. Rally Finland is one of the most popular events on the calendar and Ford's Finnish duo enjoy huge support on this, their home round. Last year Jari-Matti Latvala triumphed in Finland in a Focus RS WRC. Team-mate Hirvonen topped the podium there in another Focus RS WRC in 2009.
This year's Rally Finland runs from July 28-30.