Mezera to drive classic Porsche at QR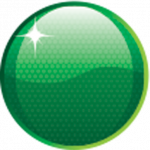 Former Bathurst 1000 winner Tomas Mezera will be reunited with a classic race car from his past at the upcoming Shannons Sports and Muscle Car Spectacular at Queensland Raceway on June 25-26.
Mezera, V8 Supercars' driving standards observer, will drive the legendary Le Mans winning Porsche 962C at QR on June 25-26 as part of Porsche Cars Australia's 60 Years in Australia celebration.
The two-day event will feature three cars from Porsche's 'Museum on Wheels' as well as a Porsche feature race among its on-track entertainment.
Mezera, 52, is the Porsche Sport Driving School chief instructor and raced a Porsche 962C throughout the 1990 season, contesting the All Japan Sports Prototype Championship with Team Schuppan.
Mezera also raced a Porsche 962C in the iconic 1990 24 Hours of Le Mans event alongside Eje Elgh and Tomas Daniellson, finishing 15th.
The Czech-born driver has a long-standing relationship with Porsche, working at Porsche Cars Australia"s advanced driver training program, the Porsche Sports Driving School, since 1997, and serving as chief driving instructor since 2006.
He says that the car has provided some of his career highlights.
"I'm quite excited to be able to step back into the Porsche 962C. It was always an amazing racecar to drive and provided some of the highlights of my racing career," said Mezera.
"The Porsche 962C is definitely the fastest car I have ever driven. Nudging 375 km/h at Le Mans in the middle of the night, three times per lap, is an experience that will stay with me forever."
Mezera says that it is difficult to compare the iconic Porsche with a modern day touring car.
"It is hard to compare the Porsche 962C to a V8 Supercar because it is a purpose- built racer," he said.
"In 1990, I also did three long distance races in a Holden V8 Supercar and I remember it was always easier to jump into a Holden after racing the previous weekend in a 962C. It was definitely harder going the other way because everything was happening much quicker in the Porsche."
In addition to the Porsche 962C, other 'Museum on Wheels' cars at the Shannons Sports and Muscle Car Spectacular include the long tail Porsche 935, dubbed 'Moby Dick,' and an iconic 2003 Porsche Carrera GT.