Ken Block to get F1 laps at Monza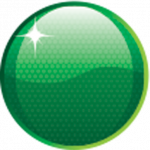 Ken Block will get his maiden drive of a Formula One car when he drives Pirelli's Toyota test car at Monza in August.
The World Rally and Gymkhana driver will drive the car as part of a promotion on August 5 – the final day of a three-day test for Pirelli at the Italian circuit.
"I've been lucky enough to do some pretty spectacular stunts in my career so far, but this is something else!" he said.
"Everybody talks about Formula One being the pinnacle of world motorsport so I can't wait to discover it for myself.
"I'm very grateful to Pirelli, which has been one of my partners since 2010, for this amazing opportunity. These cars are so specialised that I need to be realistic about what I can do, but I know that it's going to be a lot of fun and take hooning to a whole new level …"
It will be Block's first-ever drive of an open wheel race car.
Block will visit Australia in September for his Monster Energy-suppported World Tour. CLICK HERE for Speedcafe.com's news story.