Hamilton surprised by crash with team-mate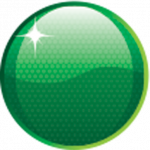 By Speedcafe.com
Monday 13th June, 2011 - 4:51am
Lewis Hamilton's run of incidents has continued in Montreal, with the 2008 World Championship crashing out of the Canadian Grand Prix after a collision with team-mate Jenson Button.
Hamilton, who received three penalties for separate incidents two weeks ago in Monaco, spun Mark Webber at the first corner of today's race, before clashing with Button just three laps later.
In wet conditions, Hamilton had a run on Button out of the final chicane, drawing alongside the sister McLaren before the pair made contact – after which Hamilton made side-to-side contact with the pitwall.
While Button was heard to question his team-mate's manoeuvre via his radio shortly after the collision, Hamilton said he was surprised by the contact.
"I felt that I was at least half-way alongside him," Hamilton told reporters at the circuit.
"Jenson made a mistake going into the final corner so I was able to get a better exit, and was coming down the outside of him.
"I don't know if he could see me or not, but he just kept coming over and over."
After the race, eventual winner Button said he had no idea his team-mate had been alongside.
"Obviously I couldn't see anything when he was alongside me," said Button.
"I couldn't see anything in my mirrors, it was one of those things and I apologised to him."
Comments are closed.