Grabham dominates Finke Day 1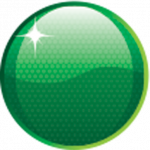 Multiple winner Ben Grabham aboard his X98 KTM has made it to Finke for the overnight stop as the fastest bike in the gruelling two-day 2011 Tattersall's Finke Desert Race.
The car section saw West Australians Travis Robinson/Paul Currie in the #13 Jimco Nissan set a scorching time on their rivals.
Moto
Grabham, is a three time Finke Desert Race winner (2007, 2008, and 2009) but after failing to finish last year is on a mission in 2011.
The Bathurst rider completed today's journey of the 226 kilometre track in a time of 1:58.14.
The KTM pair of Grabham and last year's race winner Toby Price #1 KTM had duelled together for the lead with Grabham eight-seconds ahead at the Deep Well control, 68 kilometres from the start.
At Bundooma (140 kilometres from the start) Grabham was 11-seconds ahead of Price, but at the 172 kilometre mark at Mt. Squires, Price went through one minute 32 seconds ahead of Grabham.
Things changed however on the last section of the run (a distance of 54 kilometres Mt Squires/Finke) with Grabham coming over the line first and Price not featuring in the top twenty at the finish. The KTM rider had succumbed to mechanical issues at the 190 kilometre mark from the start.
Second into Finke was another KTM #X78 of Jarrod Bewley from NSW with a time 2:02.11. In third place was Alice Springs rider Ryan Branford #3 Husaberg with a time of 2:05.00, followed by Jacob Smith (NSW) #4 Honda 2:06.41, and Brad Williscroft (NSW) #782 KTM 2:07.00.
Auto
A clean run for Robinson/Currie saw them finish the day ahead of the South Australian crew of Brad Gallard/Scott Modistach in their #454 Monster Chev Trophy Truck.
The Robinson buggy achieved the trip to Finke in a time of 1:46.37 while Gallard/Modistach did the 226-kilometre journey in a time of 1:48.09.
Robinson's time was a scorcher compared to last year when Dave Fellows/Mark Bergamin did the distance in a time of 1: 50.07.
This year's event has not started well for the multiple Finke winner David Fellows with his Jimco Toyota buggy breaking a driveshaft only some 20 kilometres from the start today.
The crew repaired the damage and are back in the event.
The son and father team of Shannon and Ian Rentsche #33 Jimco stopped 30 kilometres from the Finke overnight stop.
Another fancied crew to strike trouble was #2 Jimco of Dan Auricht/Grant Connelly from Alice Springs who appeared to be out before the first checkpoint at Deep Well.
Competitors camp overnight at Finke before making the return trip to the Alice Springs finish line on Monday.