Ambrose seventh, Kurt Busch on pole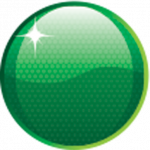 Marcos Ambrose will start the 5-Hour Energy 500 at Pocono from seventh position after a qualifying session topped by Penske Racing's Kurt Busch.
The session was the first to be run under NASCAR's new rules which require the cars to run in the reverse order of their speed in first practice.
Paul Menard's Chevrolet will share the front-row with Busch, while Jeff Gordon, Denny Hamlin and Regan Smith rounded out the top five.
Ambrose's seventh place run marks the Australian's fourth top 10 starting position of the season, and a career best at the unique triangular track.
"That was huge pickup for us," said Ambrose after his run.
"You think that one lap won't make or break your season but Pocono is really tough.
"We had a tough Kansas and a tough practice yesterday and our team just dug deep."
The third and fourth gear ratios used at Pocono this weekend have seen drivers downshifting for Turns 1 and 3 – further adding to the peculiarity of the Pennsylvanian circuit.
Mike Skinner failed to qualifying for the race after wrecking on the exit of Turn 1 on his lap.
See below for the full qualifying result
| | | | | |
| --- | --- | --- | --- | --- |
| POS | DRIVER | MAKE | SPONSOR | SPEED |
| 1 | Kurt Busch | Dodge | Shell / Pennzoil | 171.579 |
| 2 | Paul Menard | Chevrolet | Pittsburgh Paints / Menards | 171.422 |
| 3 | Jeff Gordon | Chevrolet | DuPont | 171.350 |
| 4 | Denny Hamlin | Toyota | FedEx Ground | 171.174 |
| 5 | Regan Smith | Chevrolet | Furniture Row Companies | 171.165 |
| 6 | Carl Edwards | Ford | Kellogg's / Cheez-it | 171.057 |
| 7 | Marcos Ambrose | Ford | Stanley | 170.836 |
| 8 | Ryan Newman | Chevrolet | Haas Automation | 170.532 |
| 9 | David Reutimann | Toyota | Aaron's Dream Machine | 170.348 |
| 10 | Mark Martin | Chevrolet | Farmers Insurance / GoDaddy.com | 170.200 |
| 11 | David Ragan | Ford | UPS "We Love Logistics" | 170.177 |
| 12 | Clint Bowyer | Chevrolet | Cheerios / Hamburger Helper | 170.126 |
| 13 | Jamie McMurray | Chevrolet | McDonald's | 169.908 |
| 14 | Jimmie Johnson | Chevrolet | Lowe's | 169.872 |
| 15 | Tony Stewart | Chevrolet | Mobil 1 / Office Depot | 169.856 |
| 16 | Juan Montoya | Chevrolet | Target | 169.702 |
| 17 | Kasey Kahne | Toyota | Red Bull | 169.671 |
| 18 | Bobby Labonte | Toyota | Clorox / Kleenex | 169.607 |
| 19 | Joey Logano | Toyota | The Home Depot | 169.520 |
| 20 | Brad Keselowski | Dodge | Miller Lite | 169.501 |
| 21 | Dale Earnhardt Jr. | Chevrolet | National Guard / Amp Energy | 169.447 |
| 22 | J.J. Yeley | Chevrolet | Red Line Oil | 169.444 |
| 23 | Brian Vickers | Toyota | Red Bull | 169.441 |
| 24 | Andy Lally* | Ford | TRG Motorsports | 169.370 |
| 25 | Landon Cassill | Chevrolet | Thank A Teacher Today | 169.307 |
| 26 | Sam Hornish Jr. | Ford | Long John Silver's | 169.278 |
| 27 | Matt Kenseth | Ford | Affliction Clothing: Live Fast | 169.224 |
| 28 | A.J. Allmendinger | Ford | Medallion Financial | 169.176 |
| 29 | Joe Nemechek | Toyota | AMFMEnergy.com | 169.170 |
| 30 | David Gilliland | Ford | Taco Bell | 169.119 |
| 31 | Martin Truex Jr. | Toyota | NAPA Auto Parts | 169.113 |
| 32 | Kevin Harvick | Chevrolet | Okuma | 169.084 |
| 33 | Jeff Burton | Chevrolet | Caterpillar | 168.932 |
| 34 | Kyle Busch | Toyota | M&M's | 168.890 |
| 35 | Casey Mears | Toyota | GEICO | 168.666 |
| 36 | Michael McDowell | Toyota | HP Racing LLC | 168.218 |
| 37 | Greg Biffle | Ford | 3M | 167.773 |
| 38 | Tony Raines | Ford | Black Cat Fireworks | 167.395 |
| 39 | Scott Riggs | Chevrolet | WhitneysCollision.com | 167.264 |
| 40 | Dave Blaney | Chevrolet | Golden Corral | 167.057 |
| 41 | Mike Bliss | Ford | U.S. Chrome / Southern Pride Trucking | 166.867 |
| 42 | Scott Wimmer+ | Dodge | Speed Energy / Harris Teeter | 162.414 |
| 43 | T.J. Bell* | Toyota | Green Smoke | 166.633 |
| DNQ | Mike Skinner | Toyota | Big Red | 164.902 |