World first TF sim unveiled at Winternats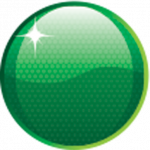 Darren Morgan Racing has unveiled a world first fully race ready Top Fuel drag racing simulator at the Castrol EDGE Winternationals this weekend – where race fans get the opportunity to run down the quarter mile.
The simulator is a full-blown DMR Top Fuel dragster that can be used as a racecar or a simulator.
"If we had a problem with our primary racecar, we could come in, strip the simulator component away, take it down the quarter mile and within 10 minutes have it operational as a simulator again," Morgan said.
"It's a great promotional tool for Top Fuel and our sport," he continued. "Given it is a full racecar, we can take it to a promotional event for a sponsor, use the car to give people the full Top Fuel experience and then let them sit in the car and drive the simulator. All it's missing is the nitro!"
The simulation side was developed by Hyper Stimulator in Melbourne. The company has developed high end training simulators for several Formula 1 teams and for IndyCar operations in the USA, but this was the first time they have turned their hand to drag racing.
"The idea was to create a simulator project that replicated Top Fuel drag racing for the public," Hyper Stimulator project leader, Shaun Trounson said. "To add a further degree of difficulty, the brief dictated that the car had to take the track if the team needed it.
"We've developed a system whereby the actual inputs of the car react in the same way as the real racecar.
"Three 40 inch monitors on a custom fabricated stand give the feeling of tearing down the Willowbank quarter mile at over 500 kilometres an hour."
So, what's it like to drive?
"When I got in the car and waiting for the lights to go green, I was actually nervous," Speedcafe.com's Sales and Marketing Manager, Leisa Emberson said. "You really get the full feel when you're inside the car.
"Although the pass is really quick, you slow it down in your mind. I was talking to a few drivers about driving Top Fuel and they tell me the steering inputs required in the actual racecar and the simulator are very similar. Your concentration level is so high that everything slows down."
Fans attending the 44th Castrol EDGE Winternationals will have the opportunity to step behind the wheel of the Darren Morgan Racing Top Fuel simulator – all you have to do is subscribe to Speedcafe.com in the Castrol EDGE eXcellerator Zone behind the grandstand.
The Winternationals continues right throughout the weekend with eliminations to take place on Monday.