Shane Tucker: I still aim to make the field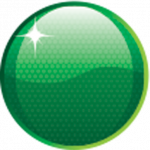 Shane Tucker is still hopeful of placing his Monster Energy Pro Stock Holden Monaro into the Castrol EDGE Winternationals field in tomorrow's final qualifying session, despite a difficult first two days of action.
Tucker had his time in last night's session one disallowed for being underweight. In session two, the ANDRA Pro Series pinup suffered an engine drama. The Monster Energy backed team traced it back to an inlet valve failure.
Thrashing between the two sessions for the Pro Stock category this afternoon – the team were unable to get the Monster Energy Monaro to the marshalling area for the third session.
Three drivers will miss out on the first round of Pro Stock racing – of which Tucker is currently one. Despite sitting on the outside looking in, Tucker believes he will race.
"We've had a tough weekend this weekend, actually a tough couple of weeks," the Queenslander said. "The team were working overtime to get the car back on track for session three this afternoon after the engine issue, but we just couldn't get it done in time.
"The Monster Energy Monaro is back together now for tomorrow's run and I'll be giving it everything. Our sponsor's have a huge presence here at the Winternationals and we want to do the best we can. We really want to put on a show for the huge crowd.
"Currently I'm outside the 16 car field, but we don't intend to be there after the final round of qualifying tomorrow."