Surprises everywhere at Winternats Day 2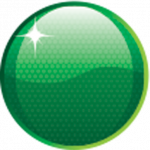 V8 Supercar engine builder Jamie Noonan has been one of the major surprises at Willowbank Raceway's Castrol EDGE Winternationals today, sitting at the top of the Top Alcohol time sheets, meantime Phil Read was the best of the Top Fuel runners, while Darren Morgan wrapped up the Championship.
After just one round of qualifying was completed for Top Fuel and Top Doorslammer thanks to light showers, Phil Read and Peter Kapiris sit atop the time sheets respectively. After two of a total of four qualifyiers for Top Bike and Pro Stock Bike Chris Matheson (Top Bike), Michael Gilbertson (Pro Stock Bike) are in the box seat, while Lee Bektash (Pro Stock) is also leading the Pro Stock field with one qualifier to go for that bracket.
Tomorrow's qualifying continuation will kick off at 12 noon for all ANDRA Pro Series categories, before eliminations on Monday.
This weekend's event is the first time Noonan has steered a race car in anger in any form of motorsport, and making his top qualifying result even more impressive is the fact that his first time down a drag strip came just last weekend, when he licensed his Top Alcohol dragster during the Winternationals Warm-up.
Noonan, an engine builder for V8 Supercar outfit Brad Jones Racing, said he was extremely pleased with how things are going so far.
"It is just awesome, both the crew of Noonan Race Engineering boys and I are pretty green, after all the first time I went down a drag strip was last weekend when I got my licence, so its pretty amazing," said Noonan, who occupies the top spot courtesy of a 5.562 second pass at 247.88mph set in today's first session.
"We knew the car had it in it but it was more whether I would be able to run strong as a driver and how the crew guys would go, but so far everyone is doing an awesome job and we feel that the car has more in it!
"I have been involved in the sport for years, but the time had come where I had enough of just working on everyone else's cars so I went out and decided to start my own team and have full control – so far its working out pretty well," grinned Noonan.
Also having a smile on his face this afternoon is Darren Morgan – who clinched the Top Fuel Championship by successfully participating today's qualifying.
"All these guys are volunteers so to make the championship happen and make it through is pretty neat," said Morgan.
"We just needed that 20 extra points, we should have done it last meeting but we did it this meeting and now we have got the number one on the car for next season so that is pretty amazing.
"It also means that our own Ben Patterson is officially the youngest Top Fuel Championship winning crew chief in any Top Fuel championship ever held, at the age of 22 years old – so that is pretty neat for Ben.
"He is probably the most hard working team member ever, juggling a Engineering degree at uni which he is doing really well at and putting so much time into the team, he is a good kid!"
For full results, event information and schedules, please visit www.willowbankraceway.com.au.