Alonso fastest as Vettel crashes again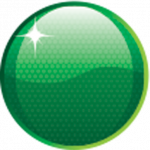 Fernando Alonso has emerged fastest from an incident-filled opening day of running ahead of Sunday's Canadian Grand Prix.
The Ferrari driver used a set of Pirelli's super soft tyres to lap the Montreal venue in 1:15.11s to end the day 0.37s clear of Red Bull Racing's Sebastian Vettel.
For the second time in four races the World Championship leader found himself in the wall during opening practice – with Vettel making heavy contact with Circuit Gilles Villeneuve's famed 'Champion's Wall' one hour into the 90 minute session.
Vettel was immediately on the pace upon his return to the track in Practice 2, while Sauber's Kamui Kobayashi, Virgin Racing's Jerome D'Ambrosio and Force India's Adrian Sutil all brought out the red flags with crashes during the afternoon.
The second session also saw Sauber test driver Pedro de la Rosa take over from Sergio Perez, with the Mexican rookie having felt unwell in Practice 1 following his heavy crash in qualifying at Monaco two weeks ago.
Mark Webber had a quiet day to be 12th and 7th fastest in Practice 1 and 2 respectively, while Australian Toro Rosso test driver Daniel Ricciardo was 15th quickest in the morning.

See below for the Practice 2 result
Pos
Driver
Team
Time
Laps
1
Fernando Alonso
Ferrari
1m15.107s
34
2
Sebastian Vettel
Red Bull-Renault
1m15.476s
0.369
29
3
Felipe Massa
Ferrari
1m15.601s
0.494
33
4
Lewis Hamilton
McLaren-Mercedes
1m15.977s
0.87
26
5
Jenson Button
McLaren-Mercedes
1m15.989s
0.882
25
6
Paul di Resta
Force India-Mercedes
1m16.089s
0.982
34
7
Mark Webber
Red Bull-Renault
1m16.102s
0.995
28
8
Vitaly Petrov
Renault
1m16.324s
1.217
32
9
Nick Heidfeld
Renault
1m16.422s
1.315
32
10
Rubens Barrichello
Williams-Cosworth
1m16.687s
1.58
28
11
Adrian Sutil
Force India-Mercedes
1m16.905s
1.798
16
12
Pastor Maldonado
Williams-Cosworth
1m16.941s
1.834
39
13
Sebastien Buemi
Toro Rosso-Ferrari
1m17.051s
1.944
32
14
Jaime Alguersuari
Toro Rosso-Ferrari
1m17.684s
2.577
34
15
Kamui Kobayashi
Sauber-Ferrari
1m17.757s
2.65
20
16
Jarno Trulli
Lotus-Renault
1m18.470s
3.363
33
17
Heikki Kovalainen
Lotus-Renault
1m18.482s
3.375
38
18
Pedro de la Rosa
Sauber-Ferrari
1m18.536s
3.429
14
19
Nico Rosberg
Mercedes
1m18.601s
3.494
38
20
Michael Schumacher
Mercedes
1m19.209s
4.102
28
21
Timo Glock
Virgin-Cosworth
1m19.810s
4.703
25
22
Tonio Liuzzi
HRT-Cosworth
1m20.284s
5.177
31
23
Narain Karthikeyan
HRT-Cosworth
1m20.311s
5.204
38
24
Jerome D'Ambrosio
Virgin-Cosworth
1m20.922s
5.815
26
See below for the Practice 1 result
Pos
Driver
Team
Time
1
Nico Rosberg
Mercedes
1m15.591s
2
Fernando Alonso
Ferrari
1m16.139s
0.548
3
Michael Schumacher
Mercedes
1m16.549s
0.958
4
Felipe Massa
Ferrari
1m16.658s
1.067
5
Jenson Button
McLaren-Mercedes
1m16.676s
1.085
6
Lewis Hamilton
McLaren-Mercedes
1m16.842s
1.251
7
Rubens Barrichello
Williams-Cosworth
1m16.990s
1.399
8
Paul di Resta
Force India-Mercedes
1m17.294s
1.703
9
Nick Heidfeld
Renault
1m17.445s
1.854
10
Nico Hulkenberg
Force India-Mercedes
1m17.549s
1.958
11
Sergio Perez
Sauber-Ferrari
1m17.662s
2.071
12
Mark Webber
Red Bull-Renault
1m17.820s
2.229
13
Jaime Alguersuari
Toro Rosso-Ferrari
1m18.458s
2.867
14
Vitaly Petrov
Renault
1m18.506s
2.915
15
Daniel Ricciardo
Toro Rosso-Ferrari
1m18.648s
3.057
16
Sebastian Vettel
Red Bull-Renault
1m18.852s
3.261
17
Pastor Maldonado
Williams-Cosworth
1m18.932s
3.341
18
Jarno Trulli
Lotus-Renault
1m19.274s
3.683
19
Heikki Kovalainen
Lotus-Renault
1m19.422s
3.831
20
Kamui Kobayashi
Sauber-Ferrari
1m19.577s
3.986
21
Jerome D'Ambrosio
Virgin-Cosworth
1m19.838s
4.247
22
Tonio Liuzzi
HRT-Cosworth
1m19.960s
4.369
23
Timo Glock
Virgin-Cosworth
1m20.520s
4.929
24
Narain Karthikeyan
HRT-Cosworth
1m20.839s
5.248
Click below to view the Montreal Race Guide