Doctors confirm Adams' spinal injury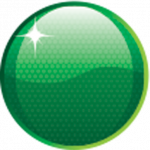 It has been confirmed by medical experts that Australian Speedway Motorcycle legend, Leigh Adams, has suffered extensive spinal injuries after crashing in pre-event practice for the Tattersall's Finke Desert Race outside Alice Springs earlier this week.
The 40-year-old, who was preparing to race in the desert classic for the first time, sustained multiple injuries including; extensive spinal cord damage, several fractured vertebrae, punctured lungs, broken ribs, a broken scapula and a small fracture in his neck.
After being flown to Adelaide from Alice Springs, the Mildura racer underwent a marathon six-hour operation on his back to stabilise and strengthen his badly injured spine. Surgeons are understood to be very happy with the outcome of the operation.
Adams' wife, Kylie, says he is doing better than expected given the magnitude of his injuries.
"He has no feeling in his legs at present except a little bit in one thigh, "Kylie explained.
"But, that situation could certainly change and improve in the weeks and months ahead. He faces a long hard road to recovery.
"He's currently in intensive care but could be moved out today into the special spinal unit. He's actually very stable and probably a bit too well to be in intensive care.
"He's very alert and talking. Leigh has no head injuries at all which is wonderful news. He's just very sleepy due to the pain medication being administered."
The entire Adams family have been inundated with messages of support from across the country and around the world.