DeltaWing confirms 2012 Le Mans start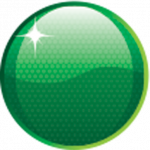 The unique DeltaWing concept car will make its racing debut at next year's 24 Hours of Le Mans.
On the eve of the 2011 event, some of the biggest names in American motorsport announced that they have joined forces to enter the extraordinary car – which is said to be half the weight and horsepower of a traditional racing car.
The car will built and run by an American consortium (Project 56 Group) involving Le Mans legend Dan Gurney and multiple ALMS champion team Highcroft Racing.
The radical machine has accepted an invitation from Le Mans 24 Hour race organizers (Automobile Club de l'Ouest) to contest the 2012 race as an additional 56th entry, which is reserved for a technologically innovative car to participate "outside the classifications".
The car will run in a class of its own and be powered by a 300bhp 1.6-litre turbocharged four-cylinder engine.
The Project 56 Group is in discussion with engine partners to provide a 1.6-liter turbocharged power plant for the project – producing approximately 300 horsepower.
HIghcroft Racing owner Duncan Dayton expressed his delight in being involved in the project.
"This is an amazing opportunity," he said.
"To take a car like this with a totally innovative design to Le Mans and run before a worldwide television audience of more than 600 million people is an incredible story.
"This will be the first legitimate test with 55 other cars on the track – it will be a huge challenge but one that we are looking forward to."
Le Mans legend Dan Gurney is confident the car will be competitive.
"It weighs half as much current cars, it burns half as much fuel, uses much less tyre and goes the same speed because of the exceptional aerodynamics and low drag," he said.
"Almost every aspect of the car is really basic engineering but the combination of the total package should be astoundingly good."
See below for Highcroft Racing's video about the DeltaWing.