Sarrazin puts Peugeot on top at Le Mans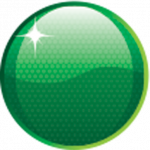 Frenchman Stephane Sarrazin has handed Peugeot provisional pole position for the Le Mans 24 Hours in a surprise end to the opening day of qualifying.
Sarrazin, who will drive alongside fellow local heroes Franck Montagny and Nicolas Minassian, set a best time of 3:27.033s in the final half hour of the two hour session to stop a one-two-three result for Audi's R18.
Andre Lotterer emerged fastest of the Audi pilots – some 0.9s slower than Sarrazin – ahead of reigning race winner Mike Rockenfeller and eight-time victor Tom Kristensen.
The Peugeots of Alex Wurz and pole favourite Sebastien Bourdais rounded out the factory entries in fifth and sixth, while the Oreca Peugeot was seventh – 5.4s quicker than the quickest petrol-powered Pescarolo entry.
The Aston Martin AMR-Ones continued their horror race build up, with the two factory cars ending the session 26th and 27th after suffering mechanical issues.
The Leventis/Watts/Kane Strakka HPD emerged fastest in LMP2, despite a crash from Leventis late in the session.
The Priaulx/Muller/Hand BMW beat the Fisichella/Bruni/Vilander Ferrari to be the fastest GTE Pro  entry, while the Bourret/Gibon/Belloc Porsche was comfortably on top in GTE Am.
Final qualifying will be held tomorrow, ahead of an 11pm (Australian time) race start on Saturday.
See below for the provisional qualifying result
| | | | | |
| --- | --- | --- | --- | --- |
| Pos | Class | Drivers | Team/Car | Time |
| 1. | LMP1 | Montagny/Sarrazin/Minassian | Peugeot 908 | 3m27.033s |
| 2. | LMP1 | Fassler/Lotterer/Treluyer | Audi R18 TDI | 3m27.939s |
| 3. | LMP1 | Bernhard/Dumas/Rockenfeller | Audi R18 TDI | 3m27.949s |
| 4. | LMP1 | Capello/Kristensen/McNish | Audi R18 TDI | 3m28.301s |
| 5. | LMP1 | Gene/Wurz/Davidson | Peugeot 908 | 3m28.796s |
| 6. | LMP1 | Lamy/Bourdais/Pagenaud | Peugeot 908 | 3m29.466s |
| 7. | LMP1 | Lapierre/Duval/Panis | ORECA Peugeot 908 Hdi-FAP | 3m30.084s |
| 8. | LMP1 | Collard/Tinseau/Jousse | Pescarolo-Judd | 3m35.456s |
| 9. | LMP1 | Jani/Prost/Bleekemolen | Rebellion Lola-Toyota | 3m37.404s |
| 10. | LMP1 | Belicchi/Boullion/Smith | Rebellion Lola-Toyota | 3m38.351s |
| 11. | LMP1 | Monteiro/Moreau/Ragues | Oak Pescarolo-Judd | 3m39.672s |
| 12. | LMP1 | Amaral/Pla/Hughes | Quifel-ASM Zytek | 3m41.019s |
| 13. | LMP2 | Leventis/Watts/Kane | Strakka HPD ARX-01d | 3m42.615s |
| 14. | LMP2 | Mailleux/Ordonez/Ayari | Signatech ORECA-Nissan | 3m43.124s |
| 15. | LMP2 | Premat/Hallyday/Kraihamer | Oreca-Nissan | 3m43.654s |
| 16. | LMP2 | Ojjeh/Kimber-Smith/Lombard | Greaves Zytek-Nissan | 3m43.814s |
| 17. | LMP2 | Frey/Meichtry/Rostan | Race Performance ORECA-Judd | 3m44.294s |
| 18. | LMP1 | Ickx/Martin/Leinders | Kronos Aston Martin | 3m44.415s |
| 19. | LMP2 | Perez Companc/Russo/Kaffer | Pecom Lola-Judd | 3m45.997s |
| 20. | LMP2 | Erdos/Newton/Collins | RML HPD ARX-01d | 3m47.308s |
| 21. | LMP1 | Zacchia/Lammers/Elgaard | Hope ORECA | 3m47.691s |
| 22. | LMP2 | Nakano/De Crem/Charouz | Oak Racing Pescarolo-BMW | 3m48.211s |
| 23. | LMP1 | Hein/Nicolet/Yvon | Oak Pescarolo-Judd | 3m48.852s |
| 24. | LMP2 | Tucker/Bouchut/Barbosa | Level 5 Lola-Honda | 3m51.149s |
| 25. | LMP2 | Rosier/Haezbrouck/Fournoux | Extreme Limite Norma-Judd | 3m51.438s |
| 26. | LMP1 | Primat/Fernandez/Meyrick | Aston Martin AMR-One | 3m56.637s |
| 27. | LMP1 | Mucke/Turner/Klien | Aston Martin AMR-One | 3m56.847s |
| 28. | LMP2 | Barlesi/Da Rocha/Lafargue | Oak Pescarolo-Judd | 3m57.453s |
| 29. | GTE P | Priaulx/Muller/Hand | BMW M3 | 3m58.426s |
| 30. | GTE P | Fisichella/Bruni/Vilander | AF Corse Ferrari | 3m58.989s |
| 31. | GTE P | Farfus/Muller/Werner | BMW M3 | 3m59.321s |
| 32. | GTE P | Gavin/Magnussen/Westbrook | Corvette C6 ZR1 | 3m59.519s |
| 33. | GTE P | Beretta/Milner/Garcia | Corvette C6 ZR1 | 3m59.633s |
| 34. | GTE P | Ortelli/Makowiecki/Melo | Luxury Racing Ferrari | 3m59.901s |
| 35. | GTE P | Goossens/Holzer/Van Lagen | Prospeed Porsche | 3m59.962s |
| 36. | GTE P | Lieb/Lietz/Henzler | Felbermayr-Proton Porsche | 3m59.998s |
| 37. | GTE P | Farnbacher/Simonsen/Keen | Farnbacher Ferrari | 4m00.260s |
| 38. | GTE P | Dolan/Hancock/Buncombe | Jota Aston Martin | 4m00.747s |
| 39. | GTE P | Bergmeister/Long/Luhr | Flying Lizard | 4m01.480s |
| 40. | GTE P | Beltoise/Jakubowski/Thiret | Luxury Racing Ferrari | 4m02.017s |
| 41. | GTE P | Al Faisal/Tandy/Miller | Felbermayr-Proton Porsche | 4m02.049s |
| 42. | GTE A | Bourret/Gibon/Belloc | Larbre Porsche | 4m03.918s |
| 43. | GTE A | Niemen/Law/Pumpelly | Flying Lizard Porsche | 4m04.747s |
| 44. | GTE A | Giroix/Goethe/Wainwright | Gulf Aston Martin | 4m04.825s |
| 45. | GTE A | Felbermayr/Felbermayr/Ried | Felbermayr-Proton Porsche | 4m05.154s |
| 46. | GTE A | Krohn/Jonsson/Rugulo | Krohn Ferrari | 4m05.856s |
| 47. | GTE A | Bornhauser/Canal/Gardel | Larbre Porsche | 4m05.955s |
| 48. | GTE P | Bell/Sugden/Maasen | JMW Ferrari | 4m06.884s |
| 49. | GTE P | Hirschi/Rossiter/Mowlem | Jetalliance Lotus Evora | 4m07.465s |
| 50. | GTE P | Kauffman/Waltrip/Aguas | AF Corse Ferrari | 4m08.213s |
| 51. | GTE A | Perazzini/Cioci/Breslin | AF Corse Ferrari | 4m10.316s |
| 52. | GTE A | Rodrigues/Menahem/Marroc | JMB ORECA | 4m10.335s |
| 53. | GTE P | Rich/Slingerland/Hartshorne | Jetalliance Lotus Evora | 4m17.379s |
| 54. | GTE A | Ehret/Lynn/Wills | CRS Ferrari | 4m26.249s |
| 55. | GTE A | Robertson/Robertson/Murry | Robertson Racing Ford-Doran | no time |
| 56. | GTE P | Pilet/Narac/Armindo | IMSA Performance Porsche | no time |