Adams undergoes surgery after accident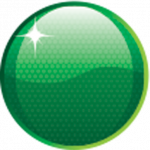 Leigh Adams has undergone surgery in Adelaide after suffering a major accident during practice for the Tattersall's Finke Desert Race in Alice Springs.
Adams was flown via-air ambulance from Alice Springs Hospital to Adelaide after he rode into a dry creek bed during a practice ride.
It is being reported that Adams has suffered "horrific injuries" and doctors have indicated it could be a long path to recovery.
According to the Mildura Independent, Adams failed to take the bend and speared into a rocky section of the dry creek bed. It took five hours for paramedics to bring him back to Alice Springs Hospital by ambulance where he was assessed by a medical team. It took several more hours to stabilise him to a level where he could be transported by air ambulance to Adelaide.
His wife Kylie and mother and father John and Joan Adams are now at hospital by his side.
Leigh's brother Andrew Adams was in Alice Springs at the time of the accident and was part of a group who had gone there for the rally.
CLICK HERE to see Speedcafe.com's breaking news story last night.