Canadian Grand Prix Race Guide now available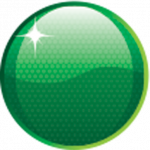 Speedcafe.com's guide to this weekend's Canadian Grand Prix is now available.
Sebastian Vettel and Red Bull Racing may have won five of the season's opening six races, but Vodafone McLaren Mercedes drivers Lewis Hamilton and Jenson Button are heading into this weekend's race more bullish than ever.
Find out why by clicking on the Race Guide embedded below.
This weekend's Race Guide also features opinion from One HD's Formula One expert Greg Rust, while Speedcafe.com's The Bagman runs through a full team-by-team analysis, looking at the form and the latest updates heading into the seventh race of the season.
Click below to view the Montreal Race Guide