Spies gets one-year Yamaha extension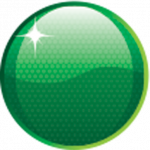 Ben Spies has signed a one-year extension to the current rider agreement with Yamaha.
The deal will see Spies, who finished on the podium in the last race in Spain, continue as a Yamaha factory rider in 2012.
Managing Director of Yamaha Motor Racing Lin Jarvis was pleased to make the announcement.
"We are obviously delighted to announce the continuation of our partnership with Ben for the 2012 season and we hope that he will remain at Yamaha for many years to come," Jarvis said.
"Ben has shown his ability to successfully compete at the highest level; firstly by becoming Yamaha's first World Superbike champion in 2009 and then attaining the status of best rookie in 2010 with the Tech3 Yamaha Team.
"His transition to the Yamaha Factory Racing team in 2011 has just begun and we have every confidence in Ben's abilities and high potential for the future. This timely decision now allows us to concentrate on the present championship and, in parallel, to prepare for our 2012 MotoGP program with the change to the 1000cc bikes."
Spies said that securing his future in MotoGP was a major bonus at this stage of his career.
"I am very happy to say that I will remain a part of the Yamaha family and that I will continue in the MotoGP series for 2012," he said.
"This is a privileged time of my career riding for the most successful team in recent years at the very highest racing level. Yamaha has been great in supporting me through World Superbike and on to MotoGP and I want to thank them for all they have done, and for giving me their trust to continue in MotoGP in 2012."
The MotoGP circus resumes this weekend for at Silverstone for the British Grand Prix.