NZ's new V8s to have up to four car makers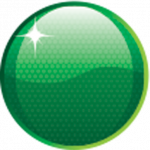 New Zealand's V8 SuperTourers will beat V8 Supercars to adding another manufacturer to its competition.
The new series, set to debut in February 2012, will be contested by 16 identical chassis, with category organisers having already confirmed the participation of Ford Falcon FG and Holden Commodore VE body styles.
Speedcafe.com has learned that both Toyota and BMW could also be represented in the category, with teams to adopt body shapes from each manufacturer.
Australian team Melbourne Performance Centre is the first to state its intention to buck the Ford/Holden duopoly. Troy Russell is convinced his entry, likely to be driven by Daniel Gaunt, will be something other than a Falcon or Commodore.
"We are pretty confident we won't run Ford or Holden – we will more than likely run something different," MPC's Troy Russell told Speedcafe.com.
"We're currently in talks with a few different manufacturers at the moment. There's definitely some interest out there for it.
"We've had solid interest from a couple of companies. We'll see where it all goes in the next few weeks."
Russell says that it will be a major coup for SuperTourers to land a non-Ford/Holden entry in its first season.
"V8 Supercars are talking about it, and if we can get the jump on them, it's going to do amazing things for the V8 SuperTourers class in its first year," he said.
If V8 SuperTourers is able to lure a new manufacture to the sport, it will be the work of the teams, rather than the category that has achieved it.
Unlike its big brother V8 Supercars, who is working hard on securing new car makers for the sport, V8ST category administrator Mark Petch says that his category has played no role in luring in new manufacturers.
"It has been 100 percent up to the teams," Petch told Speedcafe.com.
"I know there are teams talking to other manufacturers. We've had teams ask us if it's possible, and it is. Time will tell if something transpires."
CLICK HERE for Speedcafe.com's story on three Australian teams confirming its entries in the inaugural V8 SuperTourers series next year.