Toshiba joins Speedcafe as partner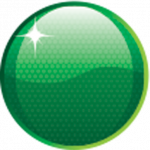 Speedcafe.com's recent rebranding to an international feel and on-going growth has had continue results with the signing of Toshiba as the site's latest Platinum Partner.
One of the world's most innovative technology companies, Toshiba has had a long-term involvement with motorsport all over the world.
More recently in Australia, Toshiba has had a successful relationship with Triple Eight Race Engineering/TeamVodafone, talented rookie driver James Moffat and a supply agreement with the Toll Holden Racing Team.
Toshiba will use its association with Speecafe.com to highlight its quality laptop and television products as well as a range of new touchscreen desktops and a much-anticipate tablet.
Toshiba joins a list of quality companies and brands including Vodafone, Castrol, Jack Daniel's, IRWIN Tools, Orrcon Steel, Pirtek, HDT Special Vehicles and Norton 360, who all have Platinum Partner status.
In doing so, these companies are helping provide one of the best free motorsport information services to sports fans in Australia, New Zealand and around the world.
"Toshiba has a long experience with motorsport and we see our partnership with Speedcafe.com helping us take our commitment to the next level," Said Rob Wilkinson, General Manager Sales and Products, Toshiba information Systems Division.
"The partnership that has been presented to us provides great value and opportunities and we look forward to creating some terrific programs for the fans and our current and existing clients and customers.
"Speedcafe.com has experienced some terrific growth in a short amount of time and we are excited to be a part of that and the site's future plans."
Speedcafe.com's Sales and Marketing Manager, Leisa Emberson, said that the partnership with Toshiba was the next exciting step in the site's growth.
"The Toshiba brand has had a quality impact on the motorsport landscape and we look forward to elevating that even further," said Emberson.
"Toshiba is a perfect fit with Speedcafe.com, not only is it a quality brand with quality products, but it is a market leader with a focus on innovation.
"We look forward to working with the Toshiba team on creating some fun an innovative marketing programs for our readers and on-line viewers everywhere."
As part of the new partnership, Speedcafe TV will be now be known as Toshiba TV, Castrol's Favourite Flick will be presented by Toshiba and the exciting multi-media section offering video, images and downloadable content will also carry Toshiba branding.