Speedcafe wins Experian Hitwise award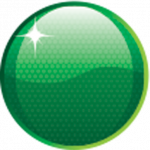 Motorsport website Speedcafe.com has been recognised in the 2011 Experian Hitwise Online Performance Awards.
Speedcafe.com was honoured as a top three website in both the 'Sports – Motorsport' and 'Automotive – Motorsport' categories for the period January 2010 to December 2010.
The annual Hitwise Australia Online Performance Awards recognise outstanding online business achievement and acknowledge the most successful Australian websites as categorised in Hitwise's key industries, defined by the market share of user visits to a website received during 2010.
As Experian Hitwise reports on the anonymous online usage and search behaviour of more than 3 million Australian Internet users – the largest online sample of its kind – this unique awards program recognises excellence in online performance through public popularity.
Ultimately the winners have been determined by Australian consumers, with website visits providing an excellent measurement of a website's success and popularity.
Speedcafe.com News Editor Grant Rowley said that the Experian Hitwise Online Performance Award was yet another feather in the cap for the website, which has quickly been adopted as the home of news for the motorsport industry since its launch in October 2009.
"Speedcafe.com covers winners every single day of the year, so it's nice to be a winner ourselves," said Rowley, who was also singled out by V8 Supercars CEO Martin Whitaker at the 2010 V8 Awards Banquet in December last year for his work covering the sport.
"We've worked extremely hard to make Speedcafe.com the one-stop-shop for all things motorsport for all the fans out there.
"It's been great that the fans out there have responded, with more and more hitting the site every day.
"The Experian Hitwise Award is a great achievement for our hard-working team and a reflection of all those 'clicks' we are getting from fans on computers, laptops, tablets and mobile phones everywhere.
"We've come along way with Speedcafe.com since October 2009, but in so many ways we have only just begun."