Dani Pedrosa out of British Grand Prix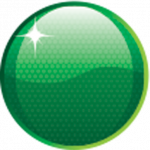 Dani Pedrosa's MotoGP championship challenge is in tatters, confirming that he will miss this weekend's British Grand Prix at Silverstone.
Pedrosa fractured his shoulder after a collision with Marco Simoncelli in France two events ago.
After finishing the French GP with no points, and missing the Spanish Grand Prix last week, his sidelining for the Silverstone race almost certainly rules him out of the title. He currently sits fourth on 61 points, 47 behind title leader Jorge Lorenzo.
Honda issued a press statement today team, saying that the style of surgery has meant that he'll need longer recovery time.
"After dedicating some time entirely to recover, I have decided not to take part in the British Grand Prix this week," said Pedrosa.
"I've done everything I could to be fit in time for Silverstone, but the conditions are not right to return to compete with guarantees.
"I need to feel 100 per cent fit before I get on the bike again and to be sure I can fight for the victory, I don't want to go out there just to do laps.
"I've raced many times with pain and the experience tells me I'm still not ready to be competitive.
"I've decided not to take further risks and will instead continue my recovery process so I may return in the best possible way. It's time for me to be logical and not only follow what my heart says, or my desire to return.
"I want to return as soon as possible, but I want to do it when I have ability to fight to win. It's not the time yet."
The British Grand Prix will be held this weekend at the Silverstone Arena circuit.