Childress fined for Busch dust-up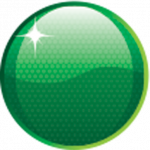 NASCAR team owner Richard Childress has been fined US $150,000 and placed on probation until the end of 2011 following a physical altercation with Kyle Busch on Saturday at Kansas Speedway.
Following contact between Busch and Richard Childress Racing's Joey Coulter on the cool-down lap after the truck race, Childress confronted Busch in the garage area.
According to witness accounts, the pair exchanged words before a physical altercation occurred between 65-year-old Childress and 26-year-old Busch.
"The penalty we have announced today for Richard Childress reflects NASCAR's response to the incident at Kansas Speedway on Saturday," a release from NASCAR stated.
"We feel this action is appropriate and are confident all parties involved understand our position on this matter and will move forward appropriately."
Richard Childress also released a statement.
"First of all, I'm responsible for my actions, plain and simple," said Childress.
"As you know, I am a very principled person and have a passion for what we do at Richard Childress Racing. I believe passionately in defending my race teams and my sponsor partners.
"In this instance, I let that passion and my emotions get the best of me. I accept the penalty NASCAR announced today and, as a company, we will now focus on this week's races at Pocono Raceway and Texas Motor Speedway."
Heat had been brewing between Busch and the Childress camps after the Darlington Sprint Cup race (8 May) where Kevin Harvick clashed with the Joe Gibbs Racing driver. Harvick was 'hooked' late in the race and spun. On the cool down lap Harvick parked his Chevrolet in front of Busch's Toyota on the pit road. When Harvick went to confront Busch, the #18 driver pushed the #29 out of the way and into the pit side wall.