Brabham looks towards Spanish GT1 event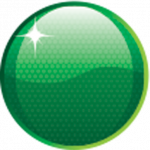 David Brabham believes he has the team and the equipment to record consistently strong results in the GT1 world championship.
Brabham and his Sumo Power GT team-mate Jamie Campbell-Walter enjoyed the team's first podium in Portugal last month, but struggled at Silverstone last weekend.
After qualifying sixth, Brabham was involved in an accident damaging his radiator in the qualifying race and then went off the track at Luffield in the Championship race forcing back-to-back DNFs.
Despite his Silverstone disappointment, Brabham is looking forward to travelling to Spain, believing that further success is not far away.
"It was a disappointing end to what should have been an excellent couple of races (at Silverstone)," said Brabham.
"I can't remember the last time I've had a weekend like this. Perhaps it's been so long I was due for one sooner or later.
"On the positive side, the car and the team are really strong and the boys are getting quicker and quicker with the pit stops, so everything is there to achieve good results."
After five rounds of the 2011 FIA GT1 World Championship, Sumo Power GT sits fifth in the teams' championship with Brabham and Campbell-Walters placed equal 12th in the drivers' standings.
The series resumes in four weeks time in Spain.
Later in the year Brabham will again join Alex Davison at IRWIN Racing for the L&H Phillip Island 500 and the Super Cheap Auto 1000 at Bathurst.