Miedecke scores fourth in UARA Stars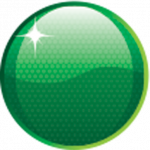 Marcos Ambrose Motorsport's George Miedecke continued his solid run of form in the UARA Stars Series, finishing fourth in the Triangle Construction 150 at Anderson Speedway.
Miedecke qualified fourth on the one-third mile long paperclip shaped oval, but the largely caution free 150 lap race worked against the his pre-race strategy, with tyre wear and car handling affecting his pace.
The fourth place result once again gave Miedecke the Rookie of the Race award.
"We thought we had something for them, but in the end it didn't quite go our way," Miedecke said.
"Anderson Speedway is a tight bullring and we expected the race to be a carnage fest, but the last 115 laps ran caution free.
"The track is very hard on tyres, so in the early running we were in conservation mode, but that came undone a bit in the middle stages when some other cars caught me in traffic.
"The car became very loose, and was a handful in the run to the finish.
"Still, fourth is a solid result, I really have to thanks JELD-WEN and Marcos Ambrose Motorsport for making it possible."
Jeremy Burns won the race ahead of Brennan Poole and Garrett Campbell.
The next round of the UARA Stars Series will be held at Hickory Motor Speedway on June 25, following on from the postponement of the scheduled round at North Wilkesboro.