Massey scores back-to-back NHRA wins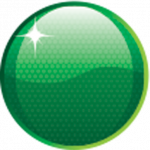 Spencer Massey raced to his second consecutive Top Fuel win of the season at the NHRA SuperNationals at Old Bridge Township Raceway Park in Englishtown.
Mike Neff (Funny Car), Allen Johnson (Pro Stock), and Matt Smith (Pro Stock Bike) also won in their categories at the eighth of 22 events in the NHRA Full Throttle Drag Racing Series.
Top Fuel
Spencer Massey drove his Fram/Prestone dragster to a winning 3.821-second run at 319.07 mph to beat Top Fuel points leader Del Worsham on a holeshot win. It was Massey's second consecutive win of the season (Topeka) and fourth of his career.
"It's awesome to beat the Alan Johnson/Al-Anabi/Del Worsham car in the final," said Massey.
"The Al-Anabi car has been on a roll and running killer numbers, so we knew we had to be on our 'A' game, that the car had to run well, and I had to be on my game. I even had a Full Throttle to amp myself up before I got in there."
Worsham kept the points lead with his fourth final-round appearance of the season, and teammate and defending event winner Larry Dixon moved around seven-time world champion Tony Schumacher to take the second-place spot in the point standings after his semi-final-round appearance.
Funny Car
Mike Neff held off top qualifier Cruz Pedregon to grab his second win of the season. Neff drove his Castrol GTX Ford Mustang to a 4.071 at 314.09 mph winning run after Pedregon posted a red-light start. It was Neff's third career win and fourth consecutive final-round appearance of the season.
"I knew he red-lighted," said Neff.
"I was sitting there waiting for the Tree to come down, and I heard him leave. I looked over and saw that his bulb was red, then I looked up and saw our win light on. By that time, I had already hit the gas and was taking off and saw our win light on.
"I wanted to see what it would run, then I was saying 'Don't drive over the centreline or something.' Wouldn't you lose if you did that? Yeah, maybe I should have lifted."
The win strengthened Neff's points lead over the Funny Car class, and Pedregon fell just seven points from moving to the third spot in the point standings.
Pro Stock
Allen Johnson held off rookie sensation Vincent Nobile to pick up his first win of the season. Johnson drove his Team Mopar/J&J Racing Dodge Avenger to a 6.689 at 210.64 mph for the win after Nobile posted a red-light start in the final round. It was Johnson's ninth win.
"It was a dream to have an all-team final round and to have it happen this early in the season is a dream come true," said Johnson.
"I'm very proud of our engine guys and Mark [Ingersoll, crew chief], who makes the tuning calls. Vincent is a fierce competitor, and I'm sure we're going to tangle a few more times before this is over."
The win moved Johnson to seventh in the point standings, and leader Jason Line kept control of his lead over the category with his second-round appearance.
Pro Stock Bike
Matt Smith on his Al-Anabi Racing Buell held off points leader Karen Stoffer to grab his first win of the season. Smith's run of 6.900 a 191.73 mph was enough to beat Stoffer on a holeshot and give the 2007 world champion his first win of the season and 13th win of his career.
"I won my first race here in 2006, so I've always liked racing at this track," said Smith.
"When I saw these [pewter 60th anniversary edition] Wally trophies, I said to myself I wanted to win at least one this year, so I'm glad I did."
Next Round
The NHRA Full Throttle Drag Racing Series will return to action at the Ford NHRA Thunder Valley Nationals presented by Tri-Cities Area Ford Dealers on 17-19 June at Bristol Dragway.