Keselowski coasts to victory in Kansas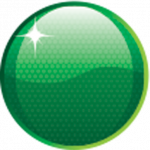 Brad Keselowski has coasted to victory in the STP 400 at Kansas Speedway, winning another NASCAR 'fuel' race.
Keselowski got 57 green-flag laps out of his last tank of fuel, stretching his last run long enough to hold out Dale Earnhardt Jr. The result ensured that Earnhardt's 106 race losing streak continues.
It is Keselowski's first Sprint Cup race win of the season and the second of his career.
Denny Hamlin, who like Earnhardt was conserving fuel, came home third, followed by Jeff Gordon and series points leader Carl Edwards.
Keselowski's Penske Racing team-mate Kurt Busch started from pole and dominated the race, leading 152 of the 267 laps. A late stop for fuel meant he finished ninth.
Australian Marcos Ambrose finished in 26th.
Race Results
| | | | | | | | |
| --- | --- | --- | --- | --- | --- | --- | --- |
| FIN | ST | DRIVER | MAKE | SPONSOR | PTS/BNS | LAPS | STATUS |
| 1 | 25 | Brad Keselowski | Dodge | Miller Lite | 47/1 | 267 | Running |
| 2 | 28 | Dale Earnhardt Jr. | Chevrolet | Amp Energy / National Guard | 42/0 | 267 | Running |
| 3 | 15 | Denny Hamlin | Toyota | FedEx Freight | 42/1 | 267 | Running |
| 4 | 22 | Jeff Gordon | Chevrolet | Drive to End Hunger | 40/0 | 267 | Running |
| 5 | 7 | Carl Edwards | Ford | Aflac "Now Hiring" | 40/1 | 267 | Running |
| 6 | 21 | Matt Kenseth | Ford | Affliction Clothing: Live Fast | 38/0 | 267 | Running |
| 7 | 31 | Jimmie Johnson | Chevrolet | Lowe's / Kobalt Tools | 37/0 | 267 | Running |
| 8 | 13 | Tony Stewart | Chevrolet | The Glades / Office Depot | 37/1 | 267 | Running |
| 9 | 1 | Kurt Busch | Dodge | AAA | 37/2 | 267 | Running |
| 10 | 14 | Greg Biffle | Ford | 3M / Walgreens | 34/0 | 267 | Running |
| 11 | 10 | Kevin Harvick | Chevrolet | Budweiser | 33/0 | 267 | Running |
| 12 | 3 | Kyle Busch | Toyota | M&M's | 33/1 | 267 | Running |
| 13 | 19 | David Ragan | Ford | UPS "We Love Logistics" | 31/0 | 267 | Running |
| 14 | 17 | Kasey Kahne | Toyota | Red Bull | 30/0 | 267 | Running |
| 15 | 12 | Ryan Newman | Chevrolet | Haas Automation | 29/0 | 267 | Running |
| 16 | 4 | Brian Vickers | Toyota | Red Bull | 28/0 | 267 | Running |
| 17 | 2 | Juan Montoya | Chevrolet | Target | 28/1 | 266 | Running |
| 18 | 27 | Clint Bowyer | Chevrolet | American Ethanol | 26/0 | 266 | Running |
| 19 | 9 | Paul Menard | Chevrolet | Zecol / Menards | 25/0 | 266 | Running |
| 20 | 8 | Martin Truex Jr. | Toyota | NAPA Auto Parts | 24/0 | 266 | Running |
| 21 | 18 | Mark Martin | Chevrolet | Farmers Insurance / GoDaddy.com | 23/0 | 266 | Running |
| 22 | 23 | David Reutimann | Toyota | Tums | 22/0 | 266 | Running |
| 23 | 5 | Joey Logano | Toyota | The Home Depot | 21/0 | 266 | Running |
| 24 | 11 | Regan Smith | Chevrolet | Furniture Row Companies | 20/0 | 266 | Running |
| 25 | 16 | Jeff Burton | Chevrolet | Caterpillar | 19/0 | 266 | Running |
| 26 | 35 | Marcos Ambrose | Ford | Stanley | 18/0 | 266 | Running |
| 27 | 26 | A.J. Allmendinger | Ford | STP | 17/0 | 266 | Running |
| 28 | 20 | Bobby Labonte | Toyota | Clorox / Kleenex | 16/0 | 266 | Running |
| 29 | 6 | Jamie McMurray | Chevrolet | McDonald's | 15/0 | 266 | Running |
| 30 | 40 | Patrick Carpentier | Ford | U.S. Chrome | 0 | 265 | Running |
| 31 | 39 | Andy Lally * | Ford | TRG Motorsports | 13/0 | 265 | Running |
| 32 | 42 | Dave Blaney | Chevrolet | Accell Construction | 12/0 | 264 | Running |
| 33 | 38 | David Gilliland | Ford | Taco Bell | 11/0 | 263 | Running |
| 34 | 30 | Travis Kvapil | Ford | Long John Silver's | 0 | 243 | Running |
| 35 | 24 | Landon Cassill | Chevrolet | Thank A Teacher Today | 0 | 190 | Running |
| 36 | 41 | Johnny Sauter | Dodge | Speed Energy | 0 | 101 | Brakes |
| 37 | 33 | Casey Mears | Toyota | GEICO | 8/1 | 100 | Ignition |
| 38 | 32 | J.J. Yeley | Chevrolet | Red Line Oil | 6/0 | 38 | Brakes |
| 39 | 29 | David Stremme | Chevrolet | Inception Motorsports | 5/0 | 37 | Brakes |
| 40 | 43 | Mike Skinner | Toyota | Big Red | 0 | 34 | Ignition |
| 41 | 37 | Michael McDowell | Toyota | Victory Junction | 3/0 | 33 | Electrical |
| 42 | 36 | Scott Riggs | Chevrolet | WhitneysCollision.com | 0 | 20 | Rear Gear |
| 43 | 34 | Joe Nemechek | Toyota | NEMCO Motorsports | 0 | 19 | Rear Gear |
NASCAR Sprint Cup Series Standings (After race 13 of 36)
| | | |
| --- | --- | --- |
| RANK | DRIVER | POINTS |
| 1 | Carl Edwards | 485 |
| 2 | Jimmie Johnson | 445 |
| 3 | Dale Earnhardt Jr. | 444 |
| 4 | Kevin Harvick | 442 |
| 5 | Kyle Busch | 425 |
| 6 | Kurt Busch | 414 |
| 7 | Matt Kenseth | 412 |
| 8 | Tony Stewart | 393 |
| 9 | Clint Bowyer | 391 |
| 10 | Ryan Newman | 382 |
| 11 | Denny Hamlin | 381 |
| 12 | Greg Biffle | 377 |
| 13 | Jeff Gordon | 364 |
| 14 | Mark Martin | 357 |
| 15 | Juan Montoya | 357 |
| 16 | A.J. Allmendinger | 352 |
| 17 | David Ragan | 344 |
| 18 | Kasey Kahne | 339 |
| 19 | Marcos Ambrose | 338 |
| 20 | Paul Menard | 331 |
| 21 | Brad Keselowski | 324 |
| 22 | Martin Truex Jr. | 324 |
| 23 | David Reutimann | 301 |
| 24 | Jeff Burton | 301 |
| 25 | Joey Logano | 300 |
| 26 | Brian Vickers | 292 |
| 27 | Jamie McMurray | 290 |
| 28 | Bobby Labonte | 287 |
| 29 | Regan Smith | 282 |
| 30 | David Gilliland | 224 |
| 31 | Dave Blaney | 203 |
| 32 | Casey Mears | 198 |
| 33 | Robby Gordon | 150 |
| 34 | Andy Lally* | 140 |
| 35 | Tony Raines | 109 |
| 36 | Bill Elliott | 100 |
| 37 | Ken Schrader | 73 |
| 38 | J.J. Yeley | 44 |
| 39 | Terry Labonte | 40 |
| 40 | Michael McDowell | 40 |
| 41 | David Stremme | 24 |
| 42 | Michael Waltrip | 20 |
| 43 | Brian Keselowski* | 3 |
| 44 | Steve Park | 2 |
| 45 | Trevor Bayne | 0 |
| 46 | Ricky Stenhouse Jr. | 0 |
| 47 | Steve Wallace | 0 |
| 48 | Mike Skinner | 0 |
| 49 | Landon Cassill | 0 |
| 50 | Travis Kvapil | 0 |
| 51 | Mike Bliss | 0 |
| 52 | Hermie Sadler | 0 |
| 53 | Patrick Carpentier | 0 |
| 54 | David Starr | 0 |
| 55 | Johnny Sauter | 0 |
| 56 | Scott Wimmer | 0 |
| 57 | T.J. Bell | 0 |
| 58 | Robert Richardson Jr. | 0 |
| 59 | Dennis Setzer | 0 |
| 60 | Joe Nemechek | 0 |
| 61 | Todd Bodine | 0 |
| 62 | Scott Riggs | 0 |
| 63 | Kevin Conway | 0 |
| 64 | Derrike Cope | 0 |