Perfect score for Stauffer in Queensland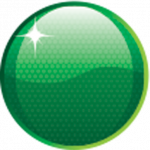 Perfect conditions at Queensland Raceway complemented a perfect run of results for Team Honda's Jamie Stauffer who dominated both 17-lap races of round 5 of the QBE Australian Superbike Championship.
The polesitter was eager to convert his grid position to maximum points, an outcome that would re-energise his team which has faced an uncharacteristic struggle in the first half of the season.
Stauffer lowered his own lap record this morning to 1:09.125 to take a 2.423-second victory over Team Suzuki's Josh Waters and Procon Maxima BMW's Glenn Allerton.
Another good start this afternoon saw Stauffer win by a similar margin – 1.993 seconds separated him from Allerton who held off a charge from Stauffer's teammate Wayne Maxwell.
51 points sees Stauffer the clear QBE Superbike round winner today, with Allerton second and Waters third.
"In the first race we got in front and just tried to maintain the lead really, the bike felt good. Josh pressured us there for a while but in the end we pulled a bit of a gap," said Stauffer.
"The second race was much the same, the times seemed a bit slower in the second race, myself included, but I was able to get a gap and be a lot more comfortable out there.
"It was a great weekend for us, we really needed to have at least a race win, so to get two wins, pole position and the round is what we needed. We can come out and try even harder up here with the V8 Supercars."
An enthusiastic crowd was treated to an exemplary display of racing from the country's best, with riders expertly negotiating the surface dips and bumps.
A two-time Australian Superbike Champion, Stauffer is elevated to second in the title hunt, 56 points shy of Allerton who remains in charge with a comfortable buffer.
The i-Style Natural Aprilia Team's Ben Attard retains third in the points chase with a solid run this weekend.
The battle for Superbike honours resumes in August as Queensland Raceway hosts the second '2+4' meet for the year featuring the ASBK alongside V8 Supercars.
Today's pair of QBE Supersport races produced a carbon copy of results, with the Yamaha Racing Team's Kevin Curtain taking two narrow race wins and the overall.
Teammate Rick Olson finished third, bookending Brendan Clarke who returned to the track with a spirited ride on the Champion's Ride Days Honda.
The trio traded positions with a number of slipstreams and late-braking moves, and it was Curtain who was in the lead as the chequered flag waved on both of the 17-lap races.
Championship leader and polesitter Mitchell Carr had a day to forget, with clutch problems ending his race early this morning and a crash at turn 3 resulting in a finish at the back of the pack.
Curtain leaves Queensland Raceway as the new points leader, with Carr dropping down the order to sixth.
Team Suzuki's Brodie Waters' consistent run elevates him to second in the championship, 21 points off the lead.
Christian Casella, Aaron Gobert and Rick Olson round out the top five after the penultimate round of racing, with the class next on track at Phillip Island in November.
Here is the video wrap of the day

QBE Superbike Round Results
1. Jamie Stauffer (NSW), Team Honda Racing / Oleon Oils / Motologic, Honda CBR RR, 51
2. Glenn Allerton (VIC), Procon Maxima BMW / Procon / Maxima Oils, BMW S RR 38
3. Joshua Waters (VIC), Team Suzuki, Suzuki GSX-R, 36
4. Wayne Maxwell (VIC), Team Honda Racing / Oleon Oils / Motologic, Honda CBR RR , 35
5. Ben Attard (QLD), The i-Style Natural Aprilia Team / Archers / MOTUL, Aprilia RSV4, 31
6. Troy Herfoss (VIC), Team Suzuki, Suzuki GSX-R , 30
7. Craig Coxhell (VIC), Demolition Plus GAS Honda, Honda CBR RR , 28
8. Robert Bugden (QLD), Team Mack Trucks Suzuki, Suzuki GSX-R, 26
9. Cole Odendaal (NSW), NSW Compensation Lawyers / GAS Honda Racing, Honda CBR RR, 25
10. Ben Henry (QLD), CUBE Racing Australian Outdoor Living / Weld West P Suzuki GSX-R, 23
QBE Superbike Championship Points
1. Glenn Allerton (VIC), 226
2. Jamie Stauffer (NSW), 170
3. Ben Attard (QLD), 160
4. Troy Herfoss (VIC), 160
5. Craig Coxhell (VIC), 151
6. Wayne Maxwell (VIC), 136
7. Joshua Waters (VIC), 124
8. Cole Odendaal (NSW), 123
9. Robert BUGDEN (QLD), 116
10. Ben Henry (QLD), 98
QBE Supersport Round Results
1. Kevin Curtain (VIC), Yamaha Racing Team, Yamaha YZF-R6, 50
2. Brendan Clarke (QLD), Champion's Ride Days / Honda Australia / Palfinger, Honda CBR RR, 40
3. Rick Olson (VIC), Yamaha Racing Team, Yamaha YZF-R6, 36
4. Aaron Gobert (NSW), Yamaha / Graves / Hot Bodies, Yamaha YZF-R6, 32
5. Brodie Waters (VIC), Team Suzuki, Suzuki GSX-R, 31
6. Nicholas Waters (VIC), Arai Helmets, Suzuki GSX-R, 31
7. Chris Quinn (NSW), Coopers Pale Ale / The Channon Store, Yamaha YZF-R6, 30
8. Glenn Scott (NSW), WNR Kawasaki / Insure My Ride / Stahlwille Tools Kawasaki ZX6R, 25
9. Christan Casella (VIC), Aark Racing / Triumph Australia / Alpinestars / Ktec, Triumph Daytona, 24
10. Andy Lawson (QLD), Avweld Pty Ltd / Trucks Australia, Yamaha YZF-R6, 23
QBE Supersport Championship Points
1. Kevin Curtain (VIC), 155
2. Brodie Waters (VIC), 134
3. Christan Casella (VIC), 132
4. Aaron Gobert (NSW), 131
5. Rick Olson (VIC), 125
6. Mitchell Carr (NSW), 120
7. Nicholas Waters (VIC), 97
8. Andy Lawson (QLD), 93
9. Chris Quinn (NSW), 85
10. Glenn Scott (NSW), 75