Pedrosa out as Simoncelli warned for crash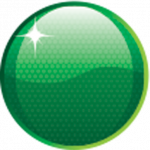 Repsol Honda's Dani Pedrosa will miss this weekend's Grand Prix of Catalunya following his collarbone-breaking crash three weeks ago in France.
The news comes as a major blow to Pedrosa's championship chances – with the Spaniard currently sitting third in the points standings, despite the clash with Marco Simoncelli at Le Mans.
Not surprisingly, Pedrosa says he's disappointed not to be racing in front of his local fans.
"After France, I had surgery to stabilise the fracture of my right collarbone and hoped to be ready for Barcelona," said Pedrosa.
"I pushed myself as best as I could but I feel that my collarbone is not yet ready. I think I must rest for a while and recover properly.
"Since early this year I've had many problems and operations and I really believe I must stop now and let this heal properly.
"I would love to be in Montmelo with all the fans that follow me but for me if I'm on track, I'm there to fight for victory and offer them a good race.
"I feel that is not possible at the moment and therefore the most sensible thing is not to compete. It is a big shame what happened."
Meanwhile, Simoncelli has been officially warned that his conduct in France was not acceptable.
The fiery Italian was summoned to a meeting with FIM and IRTA representatives during the week, following the incident with Pedrosa that saw the Repsol rider knocked from his bike.
The FIM released a statement after the meeting, which read in part: "The Race Direction informed Simoncelli that they wished to ensure that he was aware of his mistake and to avoid any repetition in the future.
"Simoncelli responded that in the interval after the French Grand Prix he had had time for reflection and regretted the statements he had made in the heat of the moment immediately after the Grand Prix.
"He also recognized that he had made an error of judgment and stated that in future he would try to evaluate situations better and be a little more cautious."