Family to the fore for 'Fast Femme'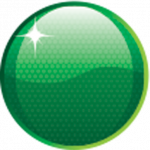 In a fairytale story, Corbett had resigned herself to the fact she'd be watching from the sidelines next weekend – then her brother, Scott Bettes offered his NSANE.net.au dragster to compete in the Modified category.
"After my crash, I thought it was all over, I went from leading the Championship to being equal second. It was very upsetting," Corbett said.
Enter brother, Scott.
"Once I knew I couldn't win the championship, I just couldn't bear the thought of her sitting on the sideline watching her chance for back to back titles slip away," Scott said. "It just made sense and I can't wait to help her to what will hopefully be a victorious Castrol EDGE Winternationals."
The first time that Kelly will hit the track since the Nitro Champs incident will be this weekend at the Winters Warmup. Whilst in the same category, the driving style required between the modified and the dragster is different – but with the eyes on the Rocket All Stars Racing Series prize, that will no doubt spur on the Queensland racer.
"I am still quite emotional about it to be honest, and I am just so grateful to Scott for his sacrifice so that I can race and hopefully take back to back championships for our team. I know it will mean the world to both of us!"
The Castrol EDGE Winternationals is a four day drag racing extravaganza that lights up the Willowbank Raceway over the Queen's Birthday Long Weekend, with over 500 entered competitors – including racers from as far afield as Western Australia, New Zealand and this year – the United States of America as NHRA star, Cory McClenathan joins the field.
This year, for the first time, eliminations will be held on the Public Holiday Monday, with qualification rounds preceding that.
2010 Rocket Allstars Champion, Kelly Corbett thought she'd blown her chance at defending her Championship after a crash at the Nitro Champs in late April looked to all but rule her out of contention at the Castrol EDGE Winternationals – but then a last minute magnanimous gesture from her brother will see her race.