Vitaly Petrov: I could not feel my legs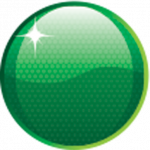 Lotus Renault GP's Vitaly Petrov says he had difficulty feeling his legs after the head-on accident with an armco barrier that stopped the Monaco Grand Prix with eight laps to go.
CLICK HERE for Speedcafe.com's race report
The Russian had been running in a pack of cars battling for sixth position when Adrian Sutil made contact with the outside wall at Tabac and slowed.
The train of cars caught the Force India as it made its way through the Louis Chiron chicane, which saw Jaime Alguersuari run over the back of Lewis Hamilton.
With nowhere to go, Petrov followed Alguersuari into the outside wall – with the contact between the Renault and the armco hard enough to cause a race stoppage.
Petrov was quickly taken to the Princess Grace Hospital where, despite intial concerns, no fractures or serious swelling was diagnosed.
"First of all, I would like to thank all my fans for all their well wishes, the medical teams at the circuit, the hospital for their efficient and friendly assistance, and the team for their concern," said Petrov in a team statement.
"It was quite a big impact and I could not feel my legs very well after the crash. I thought it was best for the medical team to assist with removing me from the car as it was difficult for me to move and my legs were trapped in the cockpit.
"I did not lose consciousness but I was in quite a lot of pain when I was inside the car."
Petrov had sprung into contention for a top six finish thanks to making his one and only pitstop during a mid-race Safety Car.
"It is a shame as we could have got quite a few points this weekend," concluded Petrov.
"I'm now looking forward to Montreal. We need to sort out our problems in qualifying and we will get some good results, as our race pace is usually very good."