Harvick wins the fuel game at Charlotte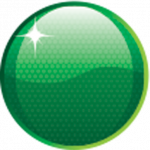 In the second major race in the USA today, the leader heading into the final corner has not won the race.
This time it was NASCAR's Coca-Cola 600 at Lowe's Motor Speedway, where Kevin Harvick stormed past Dale Earnhardt Jr to take the win after the #88 ran out of fuel.
With the top-10 all running on empty it came down to the final re-start when a number of cars ran out of fuel as the green flag fell. Earnhardt Jr jumped out to a big lead and appeared to have it in the bag . However, just like the Indy 500 it all ended on the final corner as not only Harvick, but six others including Australia's Marcos Ambrose swept by.
Under the final caution period Harvick switched off his #29 Chevrolet and was pushed around by his Richard Childress Racing teammates Clint Boyer and Paul Menard in an effort to save as fuel as possible and it clearly worked.
Harvick has won three races so far in 2011 and in total has led only 9 laps!
Ambrose was one of the stars of the race in the middle section of the 600 miles leading a total of 18 laps.
After starting 24th, Ambrose moved up through the field with his big break coming on the race's second caution on lap #99 when he took right-side tyres only and vaulted inside the top-10.
Over the ensuing long green flag runs Ambrose moved inside the top-5, then through pit stop cycles he took the lead.
After more mid race caution periods, Ambrose settled into the top-3 with the likes of Matt Kenseth, Carl Edwards and Kyle Busch.
Over the second half of the race the Tasmanian maintained his pace and even though he dropped to 21st, the former V8 Supercar Champion once again went about passing cars and moving back up the order.
Then with 60-laps to run Ambrose reported a vibration and his chances appeared over. But the final caution he not only took fuel, but also once again took two tyres and threaded the needle as others ran dry.
Ambrose has moved up three places in the standings to 17th and is only 19-points from the all-important 12th place required to make the Chase for the Sprint Cup.

RESULTS: Coca-Cola 600 – Lowe's Motor Speedway Charlotte
| | | | | | |
| --- | --- | --- | --- | --- | --- |
| FIN | DRIVER | MAKE | SPONSOR | LAPS | STATUS |
| 1 | Kevin Harvick | Chevrolet | Budweiser Armed Forces Tribute | 402 | Running |
| 2 | David Ragan | Ford | UPS "We Love Logistics" | 402 | Running |
| 3 | Joey Logano | Toyota | The Home Depot | 402 | Running |
| 4 | Kurt Busch | Dodge | Shell / Pennzoil | 402 | Running |
| 5 | A.J. Allmendinger | Ford | U.S. Air Force | 402 | Running |
| 6 | Marcos Ambrose | Ford | Dewalt | 402 | Running |
| 7 | Dale Earnhardt Jr. | Chevrolet | National Guard / Amp Energy | 402 | Running |
| 8 | Regan Smith | Chevrolet | Furniture Row Companies | 402 | Running |
| 9 | David Reutimann | Toyota | Aaron's Dream Machine / Armed Forces Foundation | 402 | Running |
| 10 | Denny Hamlin | Toyota | FedEx Express | 402 | Running |
| 11 | Ricky Stenhouse Jr. | Ford | Motorcraft / Quick Lane Tire & Auto Center | 402 | Running |
| 12 | Juan Montoya | Chevrolet | Target | 402 | Running |
| 13 | Greg Biffle | Ford | 3M | 402 | Running |
| 14 | Matt Kenseth | Ford | Jeremiah Weed Southern Style | 402 | Running |
| 15 | Clint Bowyer | Chevrolet | Cheerios / Hamburger Helper | 402 | Running |
| 16 | Carl Edwards | Ford | Scotts EZ Seed | 402 | Running |
| 17 | Tony Stewart | Chevrolet | Office Depot / Mobil 1 | 402 | Running |
| 18 | Brian Vickers | Toyota | Red Bull | 402 | Running |
| 19 | Brad Keselowski | Dodge | Miller Lite | 402 | Running |
| 20 | Jeff Gordon | Chevrolet | Drive to End Hunger | 402 | Running |
| 21 | Jeff Burton | Chevrolet | Caterpillar | 402 | Running |
| 22 | Kasey Kahne | Toyota | Red Bull | 402 | In Pit |
| 23 | Casey Mears | Toyota | GEICO | 402 | Running |
| 24 | Bobby Labonte | Toyota | Kingsford / Bush's Beans | 400 | Running |
| 25 | Travis Kvapil | Ford | Long John Silver's | 398 | Running |
| 26 | Martin Truex Jr. | Toyota | NAPA Auto Parts | 397 | Running |
| 27 | Dave Blaney | Chevrolet | Disabled American Veterans / Golden Corral | 396 | Running |
| 28 | Jimmie Johnson | Chevrolet | Lowe's Summer Salute | 395 | In Pit |
| 29 | Paul Menard | Chevrolet | Moen / Menards | 383 | Running |
| 30 | Mike Bliss | Ford | blu Cigs | 367 | Running |
| 31 | Ryan Newman | Chevrolet | U.S. Army | 358 | Running |
| 32 | Kyle Busch | Toyota | M&M's | 344 | In Pit |
| 33 | David Gilliland | Ford | Taco Bell | 301 | In Pit |
| 34 | Mark Martin | Chevrolet | Carquest / Go Daddy.com | 301 | In Pit |
| 35 | Landon Cassill | Chevrolet | Thank A Teacher Today / Security Benefit | 293 | Running |
| 36 | David Starr | Ford | Jordan Truck Sales | 286 | In Pit |
| 37 | Jamie McMurray | Chevrolet | Bass Pro Shops / Convoy of Hope | 181 | Out of Race |
| 38 | Robby Gordon | Dodge | Speed Energy / Harris Teeter | 99 | In Pit |
| 39 | Michael McDowell | Toyota | Keyper Systems | 40 | Out of Race |
| 40 | David Stremme | Chevrolet | Inception Motorsports | 34 | In Pit |
| 41 | Joe Nemechek | Toyota | NEMCO Motorsports | 28 | In Pit |
| 42 | J.J. Yeley | Chevrolet | Red Line Oil | 22 | In Pit |
| 43 | Mike Skinner | Toyota | Big Red | 6 | In Pit |
STANDINGS: After Race 12 of 36
| | | | | | | | |
| --- | --- | --- | --- | --- | --- | --- | --- |
| RANK | DRIVER | POINTS | BEHIND | POLES | WINS | TOP 5 | TOP 10 |
| 1 | Carl Edwards | 445 | Leader | 2 | 1 | 6 | 9 |
| 2 | Kevin Harvick | 409 | -36 | 0 | 3 | 5 | 7 |
| 3 | Jimmie Johnson | 408 | -37 | 0 | 1 | 4 | 7 |
| 4 | Dale Earnhardt Jr. | 402 | -43 | 1 | 0 | 2 | 6 |
| 5 | Kyle Busch | 392 | -53 | 0 | 2 | 6 | 7 |
| 6 | Kurt Busch | 377 | -68 | 0 | 0 | 2 | 6 |
| 7 | Matt Kenseth | 374 | -71 | 1 | 2 | 4 | 5 |
| 8 | Clint Bowyer | 365 | -80 | 0 | 0 | 2 | 6 |
| 9 | Tony Stewart | 356 | -89 | 0 | 0 | 1 | 4 |
| 10 | Ryan Newman | 353 | -92 | 0 | 0 | 4 | 5 |
| 11 | Greg Biffle | 343 | -102 | 0 | 0 | 1 | 4 |
| 12 | Denny Hamlin | 339 | -106 | 0 | 0 | 1 | 4 |
| 13 | A.J. Allmendinger | 335 | -110 | 0 | 0 | 1 | 3 |
| 14 | Mark Martin | 334 | -111 | 0 | 0 | 1 | 4 |
| 15 | Juan Montoya | 329 | -116 | 2 | 0 | 2 | 4 |
| 16 | Jeff Gordon | 324 | -121 | 1 | 1 | 3 | 3 |
| 17 | Marcos Ambrose | 320 | -125 | 0 | 0 | 2 | 4 |