David Wall reigns supreme at Eastern Creek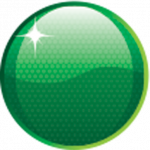 Two-time defending Vodka O Australian GT Champion David Wall has taken a race and round win from a one-off return to the class at Eastern Creek at the weekend.
Having finished second in Race 1 on Saturday, Wall drove his Michelin-backed Porsche GT3 Cup S to a dominant nine second win over Peter Hackett's Mercedes SLS GT3 in Race 2 to take the round win.
"I love this place – I have done some driver training and driven a lot of wet laps here," said Wall, making a one-off appearance in the championship while he concentrates on his Fujitsu V8 Supercars Series duties.
"It was great to come back to the series for this race result I really have to thank my team."
Race 1 winner Greg Crick (Jeep Dodge Viper) fought with Wall early before a front-splitter issued forced an unscheduled pitstop.
Weather also proved a factor during the race with light rain falling at the start and again towards the end, challenging the 11 car field.
Damien Flack (Rosche/Nexis Porsche GT3 997 Cup car) took third outright to dominate the GT Challenge class, while Winton round winners Dean Grant/Daniel Gaunt were fourth after a post-race penalty for a jump-start demoted the Vodka O Porsche from second place.
The VIP Petfoods team had a difficult day with Tony Quinn (Aston Martin DBRS9) failing to start after his differential issue in Race 1, while Klark Quinn (Mosler MT900) could manage no better than fifth after a drive-through for a jump-start.
Sixth through tenth was filled by Mark Eddy (Penfold Audi R8 LMS), Crick, Ian Palmer (Pilewest Dodge Viper), Ash Samadi (Gram Mosler MT900) and Tim Poulton/Stig Richards (Bundaberg Lotus Exige S).
Klark Quinn continues to lead the championship after three rounds with 314 points from Mark Eddy (305), Greg Crick (299), Dean Grant (294) and Ash Samadi (230).
The next round for the Vodka O Australian GT Championship takes place on the streets of Townsville July 8-10.