Aussies disappointed after Indy disaster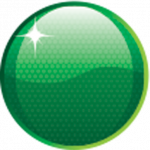 Australians Will Power and Ryan Briscoe emerged disappointed from a disastrous day for Team Penske in the 100th anniversary Indianapolis 500.
CLICK HERE for Speedcafe.com's race report
While Power retains his lead in the Izod IndyCar Series standings, the 15-time race winning team never seriously challenged for victory during the 500.
Power came home in 14th position after losing a wheel following his first pitstop. The mishap saw the Verizon Dallara go a lap down while the team repaired the car's damaged brakes.
"Our day went bad early when we had a problem in the pits that resulted in the wheel falling off as the Verizon car was leaving the pit lane," said Power.
"That caused the brake line to get loose and I lost the brakes. When we came in to fix that I lost a lap.
"I fought hard all day trying to get that lap back, but it didn't work out. It just wasn't our day, unfortunately."
Team-mate Briscoe also struggled for pace during the day, but had been running inside the top 10 when he crashed out with 43 laps to go.
The former Toyota Formula One test driver was passing Townsend Bell on the inside into Turn 1 when the American turned into the corner – sending both cars into the outside wall.
"I saw Townsend brush the wall in Turn 4," said Briscoe of the incident which saw him draw alongside Bell.
"Everyone was going down the inside (of Bell) – I was just following through on the inside into Turn 1.
"I just think he didn't know I was there and he just came down and pinched me. As soon as we made contact, the wheels interlocked. And that was it.
"It's a shame. We were following our game plan and we looked to be positioned for a solid finish before that."
Team Penske's third driver Helio Castroneves also had a tough run, finishing 16th after suffering tyre problems during the race.
Team owner Roger Penske concluded that it just wasn't his squad's day.
"It was a tough day, but we've got to execute better," said team owner Roger Penske.
"It's a great place to race, but a tough place to win."
With Dario Franchitti finishing just 12th after losing out in the closing stages on fuel strategy, Power now leads the Scotsman in the championship standings by 194 points to 178 after five of 17 races.