Ambrose: 600 an awesome experience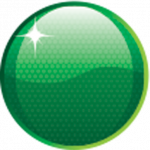 Marcos Ambrose has described his Coca Cola 600 at Charlotte Motor Speedway as an awesome experience after the Australian battled for the lead during the race on his way to a sixth place finish.
CLICK HERE for Speedcafe.com's race report
After having one of the fastest cars during the early day-time running, Ambrose was eventually forced to recover from going a lap down thanks to an unscheduled tyre change inside the last 100 laps.
The Richard Petty Motorsport Ford climbed back onto the lead lap when Kyle Busch spun with approximately 50 laps to go – at a time when Ambrose had been running in 23rd place, the first car a lap down.
Having pitted for two tyres and fuel on the final full-course yellow with four to go, Ambrose charged through from outside the top 10 to record a sixth place finish as his opponents either ran out of fuel or crash.
"We had a really fast car," said Ambrose after the race.
"We really ran at the front and led some laps, so it was an awesome experience to be a part of, but it just didn't go our way.
"We had a loose wheel and got off sequence, but we fought and fought and got ourselves back up into a good top-10 finish."
Having gone into 'green-white-chequer' overtime thanks to the timing of the last caution, the race ran for 603 miles to become the longest ever in NASCAR history.
"It was a long night," said the former V8 Supercars champion.
"That's the longest race I've ever been a part of, I can tell you that, without switching drivers around.
"It's just a big thrill to finish one.  This is my third try and I hadn't finished one, so I'm proud of my team and proud of our record.
"It's our best finish as a team this year (with team-mate A.J. Allmendinger coming home fifth) and I think it's a sign of things to come."
Ambrose's fourth top-ten finish of the season elevates him to 17th in the season point score.
The NASCAR Sprint Cup Series returns to Sunday afternoon racing, with the STP 400 from Kansas Speedway.