Aidan Wright to compete in World U/18s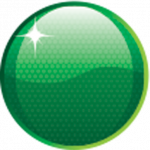 For the first time in ten years, an Australian driver will contest a CIK-FIA World Karting Championship with Queenslander Aidan Wright confirmed as a starter in the 2011 CIK-FIA Under 18 World Karting Championship.
Wright will compete in the three-round championship, which sees drivers line up in their choice of chassis fitted with identical Parolin engines and LeCont tyres.
The 16 year-old will be competing in a Zanardi chassis for the series that kicks off at Ortona in Italy on July 8-10 followed by a round at Essay in France on the final weekend in August (26-28). The series concludes in Bahrain in the first weekend of November (3-5).
After last year's inaugural World Under 18 Championship attracted 70 entries, this year's series has attracted no less than 83 competitors from 28 countries. Sydneysider Troy Hunt and Ben Horstman (Italian-based Australian) are the last two Australian drivers to have competed at the top level of the sport early last decade.
"I'm really excited to be competing in the championship, I see it as a very big opportunity to get noticed both here in Australia and other parts of the world," said Wright, who is supported in his campaign by Australian Seafood Distributors.
"It will be the first time that I've competed overseas and my goal will be to finish inside the top ten."
Australia's CIK delegate Craig Denton is delighted to see a competitor from the CIK Stars of Karting Series presented by Castrol EDGE set to compete on the world stage again.
"When we re-launched the CIK Stars of Karting Series at the start of last year the aim has always been to be able to provide a strong grounding here in Australia so that our drivers can make the next step in overseas competition," said Denton.
"It is great news to see an Australian competing on the world stage and I look forward to being able to provide the opportunity for more young drivers to compete in the World Karting Championship over the coming years."