Tagliani confirmed at Kelly Racing for GC600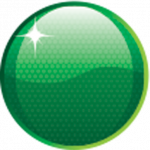 The 2011 Indianapolis 500 pole-sitter, Alex Tagliani, is the first driver to be officially confirmed for this year's Armor All Gold Coast 600.
The 38-year-old Canadian will return to Kelly Racing, having driven alongside Jason Bargwanna under the international co-driver format last year.
Known as 'Tags', the former Champ Car race winner has raced a total of 10 times at the Surfers Paradise street circuit, eight times in Champ Car and one each in IndyCar and V8 Supercars competition.
Tagliani also met his wife Bronte at the Gold Coast event while judging the Miss Indy competition, in which the Adelaide-born model and fitness instructor was a contestant.
THE FINAL RACE OF THE 2023 REPCO SUPERCARS CHAMPIONSHIP ON ONE OF THE WORLD'S BEST STREET CIRCUITS. GO ALL IN AT THE VAILO ADELAIDE 500, CLICK HERE TO BUY TICKETS
"It's fantastic to be returning to the Gold Coast event for the 11th time this October," said Tagliani.
"It's a very special event to me for so many reasons. It's the home race for my wife, Bronte, and I've been to Australia so often now that I like to think of myself as an honourary Aussie.
"The Gold Coast track is one of the most beautiful circuits in the world, running right next to the beach and between the high rise buildings.
"I met my wife there, I've had a few big crashes, I've stood on the podium twice and I was taken out by Russell Ingall last year. So I've really done everything except win it, so that's the goal for this year.
"Last year's event was so special. All the IndyCar guys love that event and to get the chance to be a V8 Supercar driver for the week once our season is over is really cool.
"It's such a great series you have down there. It's extremely professional, but also very exciting and friendly. Having an international co-driver in every car will only make it even more exciting and competitive this year.
"I've got a huge race ahead of me here in Indianapolis. To be on pole at Indy is a dream come true. It's a really tough race but I've got a great team and great car so we are in with a good shot at it."
While not confirming which of the team's four cars Tagliani will drive, Todd Kelly says the team is looking forward to the Canadian's return.
"It's fantastic to have Tags joining our team again on the Gold Coast this October," said Kelly.
"Everyone here at Kelly Racing was wrapped to see him get pole for the Indy 500 in qualifying last weekend.
"All the boys on the crew really got along with him well last year. He's a fantastic bloke and we really enjoyed his company.
"He's a driver who really becomes a part of your team very easily and that makes him a perfect driver to have onboard for the Armor All Gold Coast 600.
"He's an absolute weapon in the car and one of the most determined, focused and intense guys I've ever met.
"His result in Indy 500 qualifying was outstanding and I'd love to see the footage if he wins the thing. I think he would go nuts.
"He's a funny guy and extremely passionate about his driving and that shows through. He is not a guy that really hides his emotions in or out of the car."
The Indianapolis 500 will be run on the early hours of tomorrow morning Australian time, while the next round of the V8 Supercar Championship will be staged in Darwin on June 17-19.