Skip Jackson diagnosed with cancer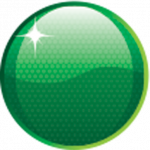 Sydney born Jackson has been domiciled in the United States for many years, basing his racing around the famed Knoxville Raceway – where he is one of the most popular drivers week-in, week-out.
The announcement was made at Knoxville Raceway this weekend that Jackson has stage three prostate cancer and will retire from racing to fight the disease.
At his height, Jackson was a dominating force in Australian Sprintcar racing, winning the World Series Sprintcars Championship in 1997 and the Australian Championship at Brisbane's Archerfield Speedway in 2000/2001. He's also won the Knoxville track Championship on three occasions.
Knoxville Raceway will be holding a benefit for Jackson and his family on June 11. The 43-year-old has three children – AJ, Abbey and Andrew – to his American wife, Lori.
Former Australian sprintcar Champion, Skip Jackson has been diagnosed with prostate cancer.