Mixed Nationwide debut for Raikkonen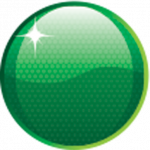 Kimi Raikkonen has ended his first NASCAR Nationwide Series race in 27th position.
Driving a Kyle Busch Motorsport-prepared Toyota Camry in the Top Gear 300 at Charlotte, Raikkonen ran strongly early in the race, before a pit road speeding penalty on Lap 139 of 200 dropped the 2007 Formula One World Champion two laps down.
By the chequered flag, Raikkonen was four laps down on race winner Matt Kenseth, having completed a further pitstop to remove debris from the front of the #87 entry.
"It was nice in the beginning and I could overtake on the restart and it felt really good when it turned," said Raikkonen of his car.
"Then it really it turned out to be really bad, the handling. Just because I couldn't even get the car in, even I felt I had to stop in the corner and it was just pushing all the time.
"When it was really bad I hit the wall a few times, more or less everywhere. I got pushed, almost spun around. Once it got difficult it's really difficult because you cannot race, you just try to survive through the corner, so it's not so much fun. But until that point it was good."
Having completed a Camping World Truck Series and Nationwide Series race in the space of two weeks, Raikkonen's NASCAR future is currently unknown.
While rumours of a berth in the Sprint Cup Series road course race at Sonoma (June 26) persist, Kyle Busch told AAP that Raikkonen's previously announced plans of running five Truck/Nationwide races this season is currently in doubt due to finances.
"The contract states that we're supposed to receive so much, and we have not. We've only received enough for these two races," said Busch.
"It's either up to Kimi or up to the financial people that run Kimi's business side of things and decide that they need to find the sponsorship funds in order to carry the experience for him further."
See below for video of Raikkonen picking up the debris

Kimi Raikkonen won the Monaco Grand Prix in 2005. See below to view Speedcafe.com's 2011 Monaco Race Guide