Hancock turns back the clock in Prague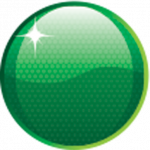 Hancock dropped only a single point all night – and that was to Crump during heat racing. The 41-year-old – who has competed in every single Grand Prix since the World Championship format was implemented – admitted post race that after a few lean years, he has rediscovered his passion for speedway racing.
"You've got to love what you do and I've found that love for speedway again," Hancock said.
"I feel really, really good. Maybe I am riding better than I ever have. I've had some great years and 1997 was an amazing year for me too."
He led home Jaroslaw Hampel and defending World Champion, Tomasz Gollob who drifted from atop the table for the first time in 2011 – now six points behind Hancock in the Championship.
In terms of an omen, the last five riders to have won the Czech Grand Prix at the Marketa Stadium have gone on to win the World Championship.
The other Aussie representative in Speedway Grand Prix, Chris Holder pulled another solid points haul – collecting nine points for his efforts. Holder now sits fifth in standings – just 19 points from the top mark and very much in the hunt.
Crump's fourth brought him up to eighth in points, he now has 24 to Hancock's 47.
WORLD CHAMPIONSHIP STANDINGS:
1 Greg Hancock 47
2 Tomasz Gollob 41
3 Jaroslaw Hampel 36
4 Nicki Pedersen 30
5 Chris Holder 28
6 Emil Sayfutdinov 28
7 Freddie Lindgren 26
8 Jason Crump 24
9 Kenneth Bjerre 21
10 Andreas Jonsson 19
American Greg Hancock has stunningly taken the lead in the Speedway Grand Prix World Championship after a stunning win in Prague, whilst Australian Jason Crump bounced back from his last round injury in the best fashion possible, making his first final of the year finishing fourth.