Kostera and Tulloch take pole for 6 Hour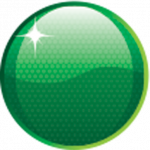 Stuart Kostera has teamed with Inky Tulloch to dominate qualifying for the Australian Production Endurance Championship's six-hour at Phillip Island this weekend.
With the starting order decided on an amalgamated time derived from separate sessions for each driver, Kostera lapped his TMR Australia Lancer nearly three seconds quicker than anyone else in the first session.
When Tulloch topped his separate, co-drivers, session the pair were assured of a commanding pole position and an early advantage for the race tomorrow.
"We've got good pace but it's never as easy as that," Kostera said.
"It's a long race and anything can happen. The weather can usually do anything at this place and I think we'll see safety cars tomorrow, which will keep it very interesting."
Jake Camilleri and Scott Nicholas will start the race second in their Class C Mazda 3 MPS, the pair having set identical times to the one hundredth of a second in their respective sessions. It marks the second time in two rounds that the Mazda has started on the front row of an Australian Manufacturers Championship round.
The Mitsubishi EVO of Dylan Thomas and Formula Ford racer Ryan Simpson will start third, ahead of the similar Jim Pollicina / Dean Kelland / Steve Cramp Mitsubishi.
The BMW 130i of Peter O'Donnell and John Bowe topped class B (High performance Rear Wheel Drive), ahead of the sister car of Garry Holt, Barry Morcom and Nathan Morcom with both cars well inside the top ten and just ahead of the Barton Mawer / Jeremy Gray FPV F6.
Lauren Gray and Jake Williams topped a close Class D leader board, edging out the Kirkham's Ford Fiesta and the Richard Gartner Renault Clio.
Lauren's sister Maddison and fellow Formula Vee racer Ash Quiddington were too good in class E, taking pole with their diminutive Toyota Echo.
The two MINI Challenge cars entered will start side by side, Beric Lynton and Tom Pickett edging out the identical car of Matthew Mackelden and Brendan Cook.
Tomorrow's race will begin just after 11AM (AEST) and will be streamed live on the internet at www.itvlive.com.au.